Rhondda teenager jailed for Cardiff terror plot
2 March 2018, 17:15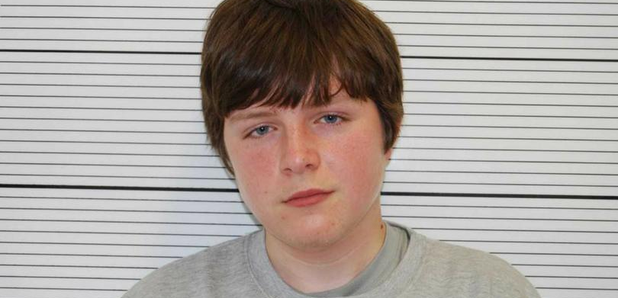 A teenage terrorist, who plotted to commit mass murder in an Islamic State-inspired attack in Cardiff, has been jailed.
Lloyd Gunton was convicted of preparing for terrorist acts on the day Justin Bieber was performing at the Principality Stadium last summer.
The 17-year-old from Llantrisant armed himself with a hammer and knife and wrote a so-called martyrdom letter as part of his plan to attack and kill "non-believers".
He was arrested in July 2017 by officers from Wales Extremism Counter Terrorism Unit, just hours before the Bieber concert.
The teenager, who suffers from an autism spectrum disorder, was convicted of preparing for terrorist acts after a nine-day trial at Birmingham Crown Court last November.
Sentencing the student, Judge Mark Wall QC said: "At the time of your arrest you were within hours of committing an act of atrocity on the streets of Cardiff.
"It is not possible to estimate how many people would have been murdered or seriously injured by your actions as the attack was foiled before you could undertake it.
"I am sure that you planned not just the killing of one person but rather mass murder."
The head of the Wales Extremism and Counter Terrorism Unit said he hoped the life sentence imposed on Lloyd Gunton would serve as a deterrent to others at risk of radicalisation online.
Detective Superintendent Jim Hall said: "This case has highlighted the ongoing concerns with young people gaining access to extremist material on the internet and how quickly that can lead to radicalisation.
"This individual actively sought out that material, and as he became radicalised his behaviour quickly became a concern."
The officer added: "We urge people to speak to a family member, teacher or us so that we can intervene at the earliest opportunity to keep the public safe.
"You will not get into trouble by reporting concerns."
Det Supt Hall added: "WECTU will continue to protect local communities by working with MI5, other partners and the CPS to pursue and prosecute all those who show support for illegal and extremist organisations or who seek to spread hate and terror."