Virgin Media closing its call centre in Swansea
3 May 2018, 14:13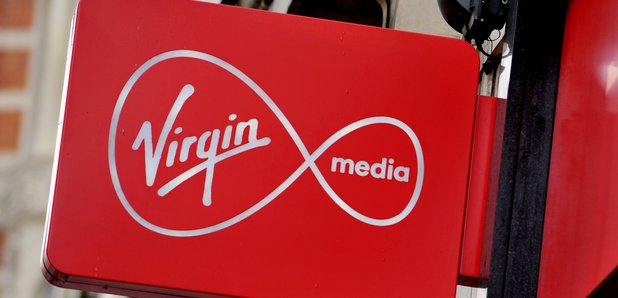 Almost 800 jobs are at risk as Virgin Media has announced plans to close its call centre in Swansea.
The news comes just a few years after the company announced a large expansion of the office on the Swansea Enterprise Park.
552 staff at Virgin Media will be affected along with another 220 roles from Sitel, who are also based at the site.
The company says 470 customer service jobs will transfer to Manchester, with the Sitel jobs moving to Bellshill near Glasgow.
Tom Mockridge, CEO of Virgin Media said: "Last year Virgin Media began a three year property investment programme to create fewer, higher quality work places to better support our people, our business and growing customer base.
"As part of this we intend to create four regional customer operations hubs while increasing the flexibility of our customer services resources.
"As a consequence, we have proposed the customer operations roles currently based at our Swansea site will transfer to either one of our partners or to a soon to be refurbished site at Wythenshawe near Manchester.
"The majority of the remaining roles will relocate to alternative sites across the UK.
"This means that our site in Swansea will close by the autumn of 2019.
"We are now working with and supporting all employees who have been asked to relocate, who may be in a role at risk of redundancy or who may wish to take another role with Virgin Media or one of our partners."
Swansea East MP Carolyn Harris has called the news a "devastating blow" for South Wales.
I'm dumbfounded that a company like @virginmedia can have such a disregard for 772 jobs. #Swansea deserves better. I will stand up with @carolynharris24 and others to speak up for all those affected. https://t.co/FtvzsvriMi

— Tonia Antoniazzi MP (@ToniaAntoniazzi) May 3, 2018
Swansea Council Leader, Rob Stewart, said: "My thoughts are very much with the workers at Virgin Media and SITEL today and I can assure them that we will be working with all our partners to support them and help through this difficult time.
"Along with our colleagues in Welsh Government we will be seeking an urgent meeting with the company to see what can be can be done to retain these jobs in Swansea.
"We hope Virgin Media will work with us because the company owes the people of Swansea a debt and therefore a legacy."
I am very disappointed with the news from one of our flagship sites #virginmedia @Welshccf will do everything we can to support their incredibly talented staff and are confident they will be snapped up by other contact centres in the region

— Sandra Busby (@SandraBusby) May 3, 2018
Sandra Busby, managing director, Welsh Contact Centre Forum said: "Today's announcement is a blow in economic terms but, even more importantly, for the people affected.
"As the industry body for contact centres in Wales, we'll be doing all we can to ensure that anyone who wants to is able to continue to build a rewarding career in the sector.
"Swansea and South Wales is one of the best places in the UK to run a contact centre and with employment being created at other centres across the region, employees and the economy more widely can be hopeful of better news in the near future."