Woman injured by falling sign outside shop in Swansea
13 February 2018, 17:11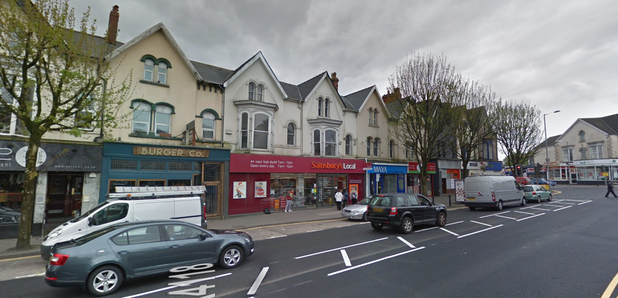 A woman has suffered head injuries after being hit by an illuminated sign that fell off a shop in Swansea and crashed on top of her.
The illuminated Sainsbury's sign crashed to the ground and hit the woman on the head outside their store in Uplands.
She is not believed have have suffered serious injuries - but witnesses claim she could have been killed.
One witness said: "I was walking away from the shop when I heard a bang.
"Behind the sign it was all rotten and the sign had come crashing down from the wall.
"The woman was not seriously hurt, I think it skimmed her head but the ambulance were on their way.
"I was literally walking under it 10 seconds before and those signs are very heavy."
The woman was taken to hospital after ambulance crews were called on Tuesday afternoon.
Sainsbury's apologised to the woman and said the store had been closed.

A spokesperson said: "We can confirm there was an incident at our Uplands Crescent store this afternoon.

"We sincerely apologise to our customer and are grateful to our colleagues for helping her.

"Safety is always our priority and we've temporarily closed the store while we make sure this can't happen again."