Plymouth College of Art
Plymouth College of Art is the perfect place to get creative, whether you are looking for a full time degree or a short course.
It is one of four independent colleges of art and design in the UK, with a history dating back to 1856.
As a student at Plymouth College of Art you will find your creative education supported by good technical and studio resources, and mentored by staff that are passionate about teaching.
They represent a strong, lively and dedicated creative community, engaged in specialist art and design courses. From BTEC Extended Diploma, Foundation Levels and apprenticeships, through to a full spectrum of BA Honours Degree and a Masters programme.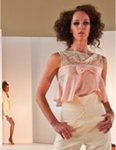 Most importantly, Plymouth College of Art operates at a scale that supports true individual development and interdisciplinary dialogue, with a clear focus on post-college professional practice.
So, if you are looking for a degree or short course in the arts in Plymouth, or want to explore your creative side further, take a look around at their online prospectus. From Underwater Photography, Spatial Design and Animation, to 3d, Fashion and Design for Games, they are sure to have something to inspire you.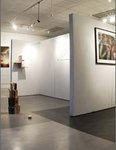 There are also a range of short courses for people who want to study part time.
Plus courses for people who are working and want to update their skills, as well as further education and degree courses.
Perhaps you want to get back into education, or are already working in art and design and want to develop your practice, then find out more about the college's Masters in Entrepreneurship for Creative Practice.

Tavistock Place, Plymouth, PL4 8AT
Tel: 01752 203434