GoldCoast Oceanfest 2017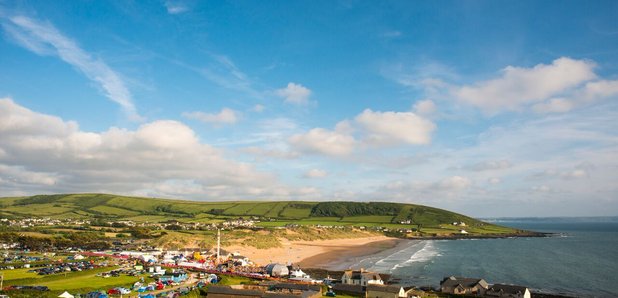 If you could bottle a beachside festival and pour it out each year against the backdrop of a sun drenched Atlantic, then the multi award-winning GoldCoast Oceanfest might be just the brew to choose!
Croyde's award-winning Surf and Music Festival, GoldCoast Oceanfest is back this June and is celebrating its 19th consecutive year with an amazing line-up that will see over 20 bands play over the three day festival. Multiple Brit Award-winning indie-rock band, Kaiser Chiefs have been announced as the headlining act, with performances by Scouting for Girls and Sigma too.
But it's not only about the music – the very backbone of Oceanfest is the dozen or so competitive sports that culminate over the three days, incorporating disciplines and activities such as skateboarding, surfing, beach volleyball, beach soccer and open ocean events.
Oceanfest also hosts a Schools' Day on the Friday, where 1,200 Year 6 children from schools throughout Devon descend on Croyde in the Biosphere reserve for the opportunity to experience new and exciting challenges, thus making them aware of the fragility of our coastal playgrounds, with an emphasis on making responsible personal and environmental choices, each for self-preservation.
The festival is big enough to create a great party atmosphere, yet small enough to not be overwhelming. Oceanfest blends a potentially intoxicating, eclectic and laid-back mix of quality music, exhilarating surf, action packed sports, locally sourced food and family‑friendly fun.
#Oceanfest17 takes place from Friday 16th – Sunday 18th June 2017 in Croyde, North Devon.
Tickets are on sale now and available to purchase on the GoldCoast Oceanfest website – be sure to secure your tickets as soon as possible, as they are available for a limited period only. Note that there are no tickets for individual performances.
To stay in touch with festival news by following Oceanfest on Facebook and Twitter.