Producerboy Josh is Cupid!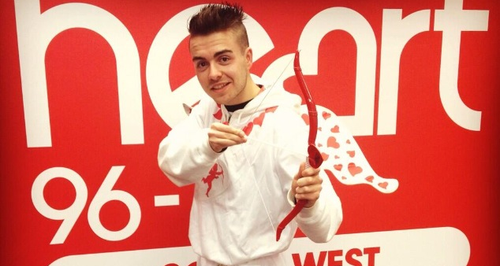 Here on Heart Breakfast we enjoy humiliating our Producer as much as we can! So, for Valentines we sent Producerboy Josh out across the South West to spread some love.
Dressed as Cupid, wearing tights for a 9-10 year old girl and armed with chocolate we revealed his secret location on Heart Breakfast. The first 20 singletons to find him got a kiss from Cupid!
Let's just say we have a lot of single truckers that listen to Heart Breakfast!
Check out the photos of some of our favourites below...