We're On The Hunt For A Mini Matt & Victoria!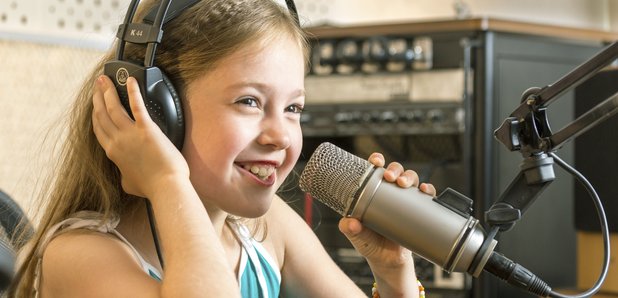 Your child could be the voice of Heart Breakfast as we want your little ones to become Mini Matt & Victoria with SPAR!
Would your little ones love to be on the radio? Grabbing the mic and telling the South West about the weather and making the grown ups laugh before work? Then they could be our Mini Matt and Victoria!

We all love Heart Breakfast's Matt and Victoria but we think they might fancy some help... so we're looking for children aged between 7 and 10 to be mini versions of our favourite morning duo.
Enter your child below before 23:59 on Sunday 16th July and they could be the mini face of Heart Breakfast with video displays at the British Firework Championships this summer and heading to the Heart studios in Exeter for an on air experience (with the help of big Matt and Victoria of course).
It's all thanks to SPAR who are providing our big screens at the British Firework Championship on 9th and 10th August at Plymouth Waterfront where our Mini Matt and Victoria's video will help host the main event!
SPAR has always been there for you. Packed with all the essentials for everyday living, they're your friendly neighbourhood store – convenient, close and always open when you need them.
There for you... take a fresh look and next time you're passing, why not pop in? You'll find award-winning food and drinks. Their great-value own-brand range, easy meals for last-minute life-savers and fantastic deals throughout the store - all while supporting local suppliers and farmers.