Eastern Forklift Trucks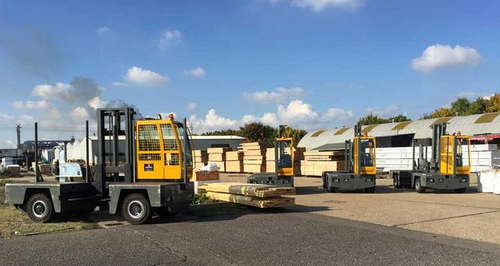 At any given time Eastern Forklift hold around 20 trucks in stock to hire at their depot in Bury St Edmunds. Popular models such as 3 wheel counterbalance, 2-3 ton Gas and Diesel units and powered pallet trucks are generally available from stock.
All trucks come with a fresh LOLER certificate (forklift MOT) are serviced and re painted as well as having all defects and damage attended to. New tyres, forks, chains & batteries are fitted to most units so the customer can be sure all our trucks are supplied in best possible condition.
You can also buy any of their fork lifts. Visit them to find out more.
Tel: 01284 725599