Are You The Face Of Suffolk?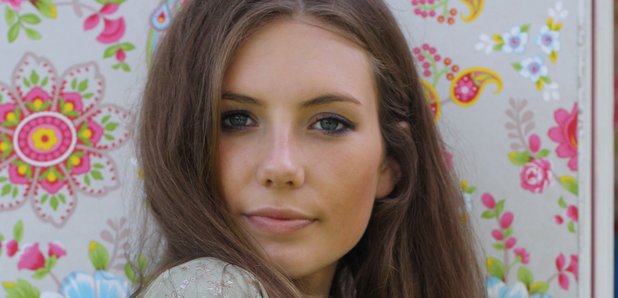 Do you have model potential? Do you have what it takes to be the next Cara, Kate or Naomi?
Heart's joined forces with Vanilla Magazine, JMM Model Management and Latitude to search for the fresh new Face of Suffolk 2017.
If you're lucky enough to have been blessed with good genes and a have determined, grounded attitude, modelling can be a rewarding career. It's a great opportunity to travel, meet lots of exciting people, as well as earn a good living or fund a gap year.
LAST YEAR'S WINNER
17-year-old, Hattie (pictured, above), who is 5'9 tall, from Brandeston in Suffolk, has gone on to be signed by international agency, Elite with JMM remaining her 'mother agent'.
While staying at school to complete her A-Levels, her modelling adventure is only just beginning but she has already filmed a pop promo
for Angelika Dusk, and been to London to shoot for Elite. Ryan Young at Elite says: "Hattie has a great look which can cross-over into both the editorial and commercial market. She performed incredibly well on the Elite Model Look finalists photo-shoot. She has a lot of confidence and natural ability in front of the camera."
HOW TO ENTER
● Height requirements: 5ft 8in to 6ft
● Age: 16 years and over
● E-mail photos: simply send one FULL LENGTH photo and one HEADSHOT in colour to: competitions@vanilla-magazine.co.uk with the subject line: Face of Suffolk
● Include your full name, age, height, telephone number and address. If you are under 18, a parents name and contact number as well.
● Please make sure you will be available for the judging day during the week of 5th June 2017. if not let us know why.
THE PERFECT SHOTS
For the best chance of winning, please only submit natural photographs, get a friend or relative to take some at home. No professional studio photos are required, as we wish to see you in your most natural state. Please face the camera, wearing simple clothes. Ideally with no make-up and simple hair, like these off- duty digital shots of last year's winner, Hattie Elson.
● PLEASE DO NOT send pictures with entrants wearing hats, sunglasses or coats or pictures where the entrant is only half visible.
ENTRIES CLOSE: Thursday 25th May 2017
JUDGES: Heidi Secker from Heart Breakfast, Samantha Simpson at JMM; Laura Hall and Michelle Nicoll, Vanilla Magazine; Suzie Love, Hair & Make-up Artist, Sam Denny Hodson at Homespun Cashmere.
PRIZE: One year contract with JMM; Cover and fashion photo shoot for August/September issue of Vanilla Magazine and two weekend festival passes to Latitude 2017.
*For full T&C's see Vanilla Magazine's website.
For updates follow JMM on Facebook or Instagram @jmmsuffolk