Radio
These 3 Feel Good Artists Could Win You £10,000!
Join Dave & Heidi for Heart Breakfast across East Anglia, 6am till 10am weekdays!
As we move into the new year we're thrilled to announce some super exciting changes to our presenter line-up here on Heart.
Weekdays 4pm-7pm. Noel Vine gets you home from work or the school run with more music variety and the latest news and travel information.
Play
Robbie Williams and Emma Bunton - 'Two Become One' (Live For Heart)
04:17
Recently Played Tracks
10pm - 12am
Text 'HEART' to 82122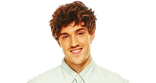 Stay tuned...
Now playing: Non-stop hit music