DJ Grab Services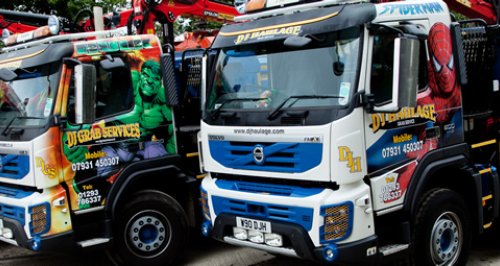 DJ Grab Services provide specialist construction waste management, aggregate and topsoil supply services to commercial and domestic clients throughout London, Surrey, Sussex and Kent.
They operate a fleet of Grab and Tipper lorries, Earthmoving and Recycling equipment 24 hours a day 7 days a week from their own depots near Crawley and Gatwick in West Sussex.
They are registered carriers of waste with the Environment Agency and are committed to recycling materials arising from demolition and clearance processes.
They aim to reduce the impact of waste on the environment and help clients achieve environmental best practice whilst fulfilling their legal obligations regarding the disposal of their waste.
Call:
01293 786337 - 01293 749049
07931 450307