Magicman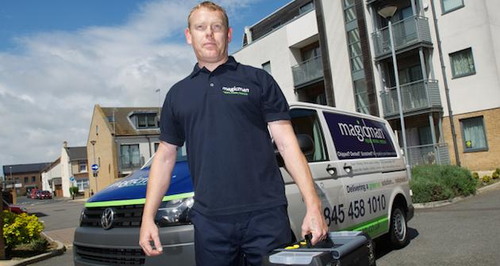 Magicman are the UK's most trusted hard surface repair and restoration company with directly employed repair technicians working on-site nationwide.
They have developed a range of innovative repair solutions to rectify damage to all types of hard surface – wood, laminate, ceramic, metal, uPVC, stone, marble, granite, even glass. The damage disappears, just like magic!
Visit their Instagram to see incredible Before and After photos of their repairs. To get a free no obligation estimate, upload damage to their website or call 0345 458 1010.
Find them:

Find them on Facebook, Instagram,
LinkedIn, Youtube and Twitter