Can You Help Renovate A Vital Community Centre In Gossops Green, Crawley?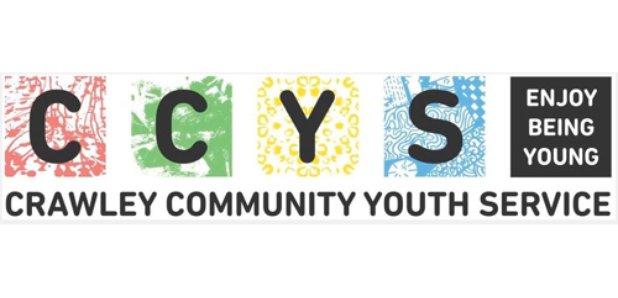 B&CE are celebrating their 75th anniversary by getting stuck into a new community project to renovate Dormans Youth Arts Centre in Gossops Green. Find out how you can help here.
Who doesn't love a TV property renovation show? The hard work. The tears. The excitement when the job is done. Now imagine that you could get involved in a project just like that by helping a local community in Crawley.
Tell me more…
Dormans Youth Centre in Gossops Green provides vital community services for local people, young and old. But it's seriously in need of a makeover.
The centre is currently home to youth clubs run by local charity Crawley Community Youth Service, a preschool, and two clubs which support adults with disabilities. But that's not all! Dormans also provide a vital community space for residents to come together for parties and local events.
Why is Dormans so important? Well, it plays a big part in teaching life skills to disadvantaged kids and people who need additional support. But it's also a home from home for kids who need a safe place to go when life gets tough.
It's a community centre to be proud of, and does so much for local people already. But it could do even more with a shiny new facelift. That's where you come in.
So what's happening?
To mark its 75th year, Crawley-based B&CE (provider of The People's Pension) is taking on the challenge of renovating the centre so it can do even more for local families.
They need your help. The wish list (see below) includes fixtures and fittings, building materials, and the time and skills of some talented tradespeople.
By putting in a new kitchen, tidying up the toilets and giving the rest of the building a new lease of life, you can help B&CE help Dormans grow what they do and continue delivering for local people for generations to come.
So, if you've got some spare time between 24 July and 1 September this year (even if it's just a few hours) then please, please, please (please) get in touch.
How can I get involved?
So, if you're in the building trade, sign up below to get involved. If you know someone who is – perhaps a friend or relative – then ask them to sign up too. The more the merrier – and the quicker the job will be done.
We can't promise you fame and fortune – but we can promise you the chance to make a real difference for local families and to have some fun along the way. Sign up today and B&CE will be in touch!
Register your interest to get involved
B&CE will reply with how you can help*
*By submitting your details you agree to be
contacted by B&CE
The wishlist!
Materials
Kitchen

Kitchen appliances – a range oven that works for all the different levels of cooking and three under-counter fridges and an under-counter freezer

Kitchen flooring

Fire doors to go with partition wall to make a store room for their games equipment

Coloured blinds

Soundproofing for their music studio rooms

Sanitary ware – toilets/sinks to replace their old items

Tiles for the kitchen and toilets

Soft furniture (commercial as harder wearing compared to domestic)

CCTV suppliers to review old equipment and possibly provide some new cameras/recording equipment

LED Lights throughout

External interchangeable sign boards (glass fronted)

Printer for their computer room

Shelving donations

Meeting room table (to seat 6)
Tradespeople
Carpet and carpet fitter

CCTV fitters

Electricians

Roofers – inspect and report on the roof condition

Shelving fitting

Joiners – they need a guitar rack made and lots of pipes need boxing in as well as external and internal woodwork repairs and lots of pipes to box in.

Professional decorators – to work with B&CE staff volunteers

External landscapers – put some life into the smaller grass areas around the perimeter and carry out a few maintenance tasks

Tiler for the kitchen and toilets