Can You Help Save Madeira Terraces?
27 October 2017, 07:11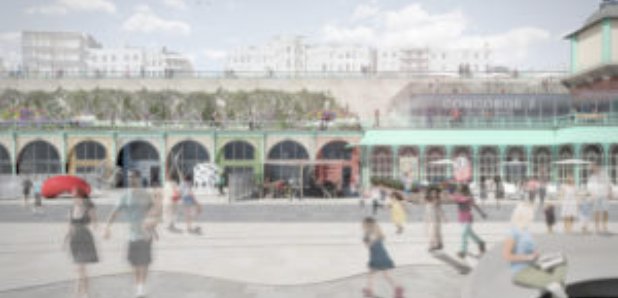 A crowdfunding campaign set up to help restore the Madeira Terraces in Brighton is close to reaching halfway on its target.
£430,000 is needed to carry out the work on the Grade 2 listed arches along the seafront.
It's the first stage of a £24m plan to save the arches.
The listed Victorian terraces have been closed since 2013, when a routine survey uncovered structural concerns.
Subsequent surveys have uncovered substantial corrosion of the cast iron fixings keeping the 130-year-old structure up, leading to further closures and the relocation of several businesses.
A spokesman for the campaign said: "This campaign aims to restore at least three arches, but it will also do a whole lot more; helping the community to reimagine how all 151 could be used, unlocking £1m from the council, and proving a strong public mandate for future funding applications.
"With your pledges, ideas, and volunteering we can return them to their former glory, and beyond! Once restored, Madeira Terrace will become the catalyst for regeneration of the eastern side of Brighton's famous seafront."
The terrace is the longest cast iron structure in Britian and named on a list of the most endangered Victorian and Edwardian buildings in England and Wales.