Does My Child Have Measles?
20 December 2017, 08:31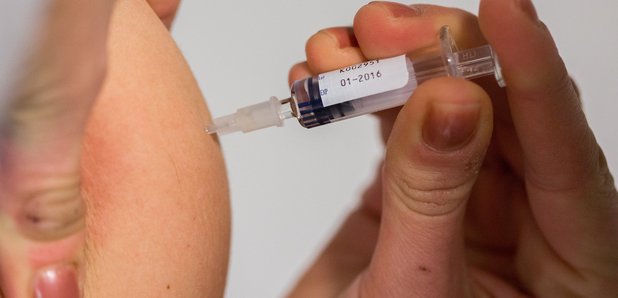 Some schools have written to parents after ten confirmed cases of measles in Sussex and Surrey.
Officials are reminding us to make sure vaccinations are up to dates.
Symptoms include a fever, cough, runny nose, conjunctivitis and a distinctive red rash.
Advice from NHS England:
Contact your GP as soon as possible if you suspect that you or your child has measles, even if you're not completely sure
It's best to phone before your visit, as your GP surgery may need to make arrangements to reduce the risk of spreading the infection
Initial symptoms
The initial symptoms of measles can include:
a runny or blocked nose
sneezing
watery eyes
swollen eyelids
sore, red eyes that may be sensitive to light
a high temperature (fever), which may reach around 40C (104F)
small greyish-white spots in the mouth (see below)
aches and pains
a cough
loss of appetite
tiredness, irritability and a general lack of energy