Dog Due To Play 'Sandy' In Musical Dies In Fire
13 September 2017, 06:38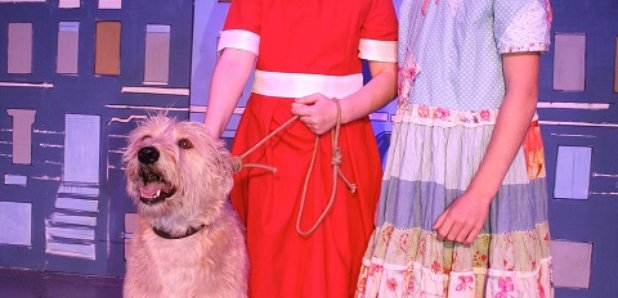 A beloved family pet who was due to play 'Sandy' in the Seaford Musical Theatre production of Annie, has died in a house fire in Peacehaven.
Spirit, a sandy coloured lurcher, had been rehearsing with Annie and the Orphans for the past eight weeks.
The children in the cast are devastated with the loss of their friendly cast mate.
Director Tony Betts told Heart
"We will be holding a collection at the end of each performance to donate to Spirit's owner who has lost not only her home and possessions but her best friend too. It won't make up for her loss, but we hope it will help with any immediate needs she may have. Spirit's understudy, Hector, will take her place in the show, but Spirit will always be in our hearts."
The homeowner was out when the fire started at a house in Cissbury Avenue on Monday evening. A 20-year-old man has been arrested on suspicion of arson with intent.