Lewes Flood 10 Years On
It's ten years since the devestating floods in Lewes and Uckfield.
After three days of heavy rain, the Rivers Ouse and Uck burst their banks around lunchtime on Oct 12th - In Lewes alone, more than 800 buildings were affected and 503 vehicles damaged with a total clear up bill of Eighty Eight million pounds.

The town was cut in half for three days and over a thousand people had to leave their homes
Heart's been talking to two local business owners about their memories of the day
Bill Collinson from 'Bill's Cafe and Produce Shop
News, pictures and best bits from Tom, Lynsey and Jack
Recently Played Tracks
7pm - 10pm
Text 'HEART' to 82122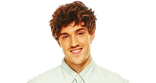 Now playing: Non-stop hit music
Stay tuned...
All 4 One I Swear

19:52

Montell Jordan This Is How We Do It

19:48

Usher You Make Me Wanna...

19:45

Jennifer Lopez If You Had My Love

19:36