Man Jailed After Setting Fire To Ex's House
8 March 2018, 06:41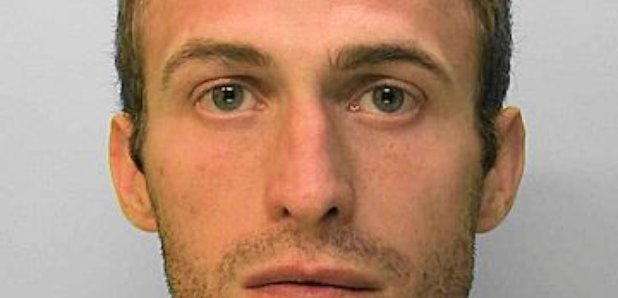 A man has been jailed after pleading guilty to setting light to a house in which his ex-girlfriend was sleeping, along with their four-month-old baby.
Richard Rowe, 31, an agricultural salesman of Blackgate Lane, Pulborough, was on bail with conditions not to contact his victim or go to her home in College Road, Southwater, after he had been arrested on suspicion of assault a few days earlier.
However, just after 2.30am on Saturday, July 8 last year, he went to the house and set fires at the front door and in a dog kennel close to the rear kitchen window and directly underneath the bedroom window where one of the victim's young children, a four-year-old, was sleeping. As neighbours were alerted to the fire and went to help, the victim held her four-month-old baby out of a first floor window to protect it from smoke billowing through the house until a neighbour climbed a ladder to rescue the youngster.
Outside, those arriving to help were shocked to find a dog on a chain pulling the blazing kennel behind it as it tried desperately to escape the flames. The dog was rescued, but was treated for burns.
Rowe was arrested by police at an address in Sullington around lunchtime on the same day. His car was tracked using automatic number plate recognition and triangulation work on his phone showed that he had been at Pease Pottage services around 2am where he purchased a can of petrol.
On Wednesday (March 7), he appeared by video-link from HMP Lewes at Hove Crown Court for sentencing after pleading guilty to arson with intent to endanger life at an earlier hearing. In sentencing him to six-and-a-half years, including three years on licence upon his release, HH Judge David Rennie said: "You set two seats of fire in a cold and calculated manner. It beggars belief that you did that knowing that there were two children in the house.
"Lives may not have been lost – but lives have been ruined. The victims will never be able to understand why you did what you did that night."
Detective Constable Rees Hopcraft said: "Rowe initially tried to mislead us to his whereabouts that night, but we were quickly able to establish just where he had been and when. There can be no doubt that his actions were beyond simple arson and were aimed at deliberately targeting the lives of those inside the house."