Planners approve Preston Barracks regeneration
28 September 2017, 07:24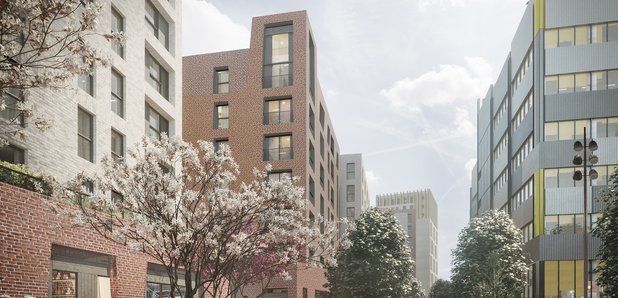 One of Brighton & Hove's biggest regeneration plans of recent decades has just been granted planning permission by the city council's planning committee (27 September 2017).
The vote was unanimous.
Permission covers the redevelopment of three adjacent sites along Lewes Road. These include the derelict former Preston Barracks site, plus the current car parks of the University of Brighton's Watts House and Mithras House.
A new public footbridge across Lewes Road will unify the campus and make the busy route less of a barrier for local communities.
The £300 scheme is expected to bring in a total of £500m to the city's economy over 10 years.
Key elements are employment space accommodating 1500 jobs, 1300 purpose-built student bedrooms and a new University of Brighton business school. There will be 369 new homes, 15 per cent of them affordable properties aimed at local people in housing need.
As part of a planning agreement with the city council, developers will pay £1.7m for local recreation and open space provision, £371,000 for local employment schemes, £255,000 to improve local sustainable transport and £83,000 for improving or expanding five local nurseries.
Planning permission allows:
Preston Barracks site - a seven storey research laboratory, 534 bed spaces of student accommodation in three blocks of between 13 and 15 storeys; 369 residential units consisting of 45 studio apartments, 111 one-bed, 192 two-bed and 21 three-bed units in eight blocks ranging from two to 10 storeys, ground floor workshop, commercial and retail space and 156 parking spaces, plus cycle parking and public realm works.
Mithras House site - a mixed-use campus development consisting of 804 units of student accommodation in five blocks of between nine and 18 storeys, students' union and welfare facilities, gym, 13 disabled student parking spaces and a pedestrian /cycle bridge crossing Lewes Road.
Watts House site – outline planning permission for a six storey academic building for a Business School, a 551-space, eight-storey car park to the rear, cycle parking, plus public realm and landscaping improvements.