Syrian Refugee From Sussex Wins Oxford Place
16 January 2018, 06:14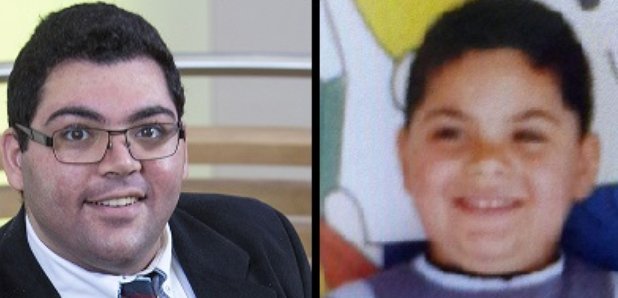 A refugee from Syria who arrived in Britain in the back of a frozen chip van is celebrating an offer from Oxford University.
Teenagers all around the county will be celebrating receiving an offer to study at either Oxford or Cambridge this week but few will have had to overcome more than Sulaiman Wihba to reach their goal.
The 20-year-old from Hove learnt this week that he had been accepted by Oxford University's Balliol College to read maths this autumn - just two years after fleeing war-torn Syria and arriving into the UK in the back of a frozen chip van.
Sulaiman achieved four A*s in his maths, further maths, physics and chemistry A levels last summer and was encouraged to apply to the top university by his teachers at Brighton College.
He said: "For me, this feels truly unbelievable. Who would have thought that 17-year-old me, jumping off a lorry when I arrived in the UK, could make it to Oxford? It's been such a tough journey since I left the bombings and the bullets in Damascus but I wouldn't change anything about it. I am also so grateful as I couldn't have done any of this if it had not been for my parents and my teachers' amazing support."
Sulaiman was studying hard in Syria to go to university until the dangers of being in Damascus became too great and he and his family decided they had to leave in 2015.
Some days he would be trapped inside school while a gun battle raged outside, other times as bombs rained down, his mother, father and siblings would have to hide in the family bathroom, which, like many Syrian homes, was in the centre of the house, away from the windows and protected by the attic above.
He is matter-of-fact about the long and difficult route to safety, citing his route from Syria to Lebanon, then Lebanon, Turkey, Greece, Macedonia, Serbia, Hungary, Austria then France, Calais and finally England, having successfully stowed away in a refrigerated lorry.
Now Sulaiman, his mother, father and two brothers are all settled into Hove life, with Sulaiman revealing a passion for rugby.
Brighton College headmaster Richard Cairns said: "Sulaiman has worked incredibly hard, in the face of great adversity, and he richly deserves this offer. We're proud to have helped this remarkable young man attain his goal. He serves as a shining example to our other pupils of how perseverance and determination are rewarded. We know he will achieve great things in the future."
Some 30 more Brighton College pupils have been made offers to Oxbridge this week.