Pennyfarthing Homes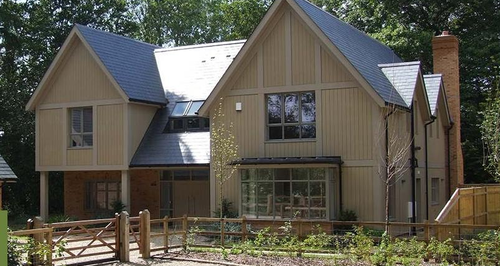 Pennyfarthing Homes are one of the largest privately owned housebuilders in the New Forest and the surrounding areas of Hampshire and Dorset, building high quality properties in desirable locations along the South Coast.
All Pennyfarthing homes are individually designed and constructed with high quality materials and workmanship, with an emphasis on detail, comfort and low maintenance.
They maintain the best features of traditional construction methods complemented by the technological advances you would expect to see in a new home. Their homes vary in style and are available in forest, coastal and town centre locations.
New Homes for Sale from Pennyfarthing
They have a wide range of property developments for sale available across Hampshire and Dorset, to arrange a viewing at a time that suits you, call their specialist sales team today!
Whether you're a first time buyer or simply looking for a family home, they have the perfect new and exclusive property to meet your exacting needs.
We pride ourselves on ensuring your experience with us is an perfect as your new home and our specialist sales team will lead you from beginning to end as much or as little as you need them to.