Oxford Mail OX5RUN | Sunday March 26th
The 2017 OX5 RUN, supporting the Oxford Children's Hospital in it's 10th Anniversary year, takes place around the beautiful grounds of Blenheim Palace on Sunday 26th March at 10.30am.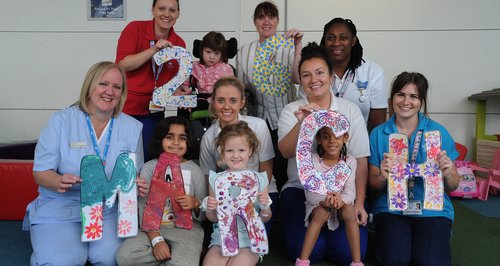 The event, which is sponsored by Allen Associates, is the biggest annual fundraiser for the Oxford Children's Hospital, which looks after thousands of children from across the South. Runners and teams of all abilities (aged 16 and over) are welcome to run, jog or walk the stunning Blenheim Palace course. You can enter on your own, or as a team of five or more.
Last year over 1,000 runners raised a record breaking £115,000, helping fund additional state-of-the-art medical equipment and better facilities for young patients.This year, we want to go even further.
It costs just £15 to enter before Sunday 26th February (£20 thereafter) and each runner is asked to aim to raise £100 or more for the hospital charity. Please join us and make a real difference to the lives of local children who need it most.
Find out more and enter online at ox5run.co.uk
Despite the rain it was a day full of smiles at Blenhiem Palace for the 2015 Oxford Mail OX5RUN.
The runners who braved the rain to run five miles and raise big smiles at the 2015 Oxford Mail OX5RUN.

Creator and star of The Office, Extras & Derek, Ricky Gervais' Humanity World Tour will be his first stand-up in seven years.
Run, jog or walk. Raise £200 or £10. THIS IS BEATING CANCER. Sign up for Race for Life RIGHT NOW.
Make 2017 the year you make a resolution you CAN keep and pledge to raise cash for the British Heart Foundation at their London to Reading Bike Ride on 18th March.
Recently Played Tracks
To listen live, choose your preferred location:
Stay tuned...
Now playing: Non-stop hit music
Deposit £10 to get a £40 Welcome Bonus - That's £50 to play bingo, slots and more!*
Over 50 tracks to make you feel-good. New album out now...
Local
Find your local four day weather report here.
Make Heart the soundtrack to your day and you could be a winner with great prizes up for grabs throughout the day.