Wokingham Fireworks | Saturday November 5th 2016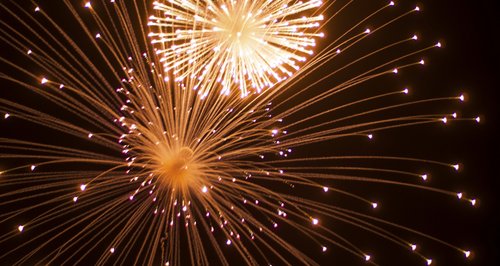 Wokingham Charity Fireworks Spectacular is back in Cantley Fields, providing a fun evening out for all the family.
Now in its 28th year, the Wokingham Fireworks Spectacular promises to light up the town and spread smiles across the faces of everyone attending.

The fun starts at 6:00pm when a torchlight procession leaves from the town centre, which is always a memorable sight! At the same time the funfair opens on Cantley Field for those who choose not to join the procession. This year the funfair will have lots of rides, with some for young children as well as scary rides for the big kids amongst us!

The fireworks start at 7:30pm and will be followed by a big bonfire!
How to get your tickets:
There are a number of ways to buy programmes. All programmes bought in advance cost £5.00 and admit one person. Children 7 and under are free. Programmes bought on the day cost £7.50.
You'll be able to buy tickets from the following outlets:
The Wokingham Information Centre in the old town hall

Tesco

Newbury Building Society

Barclays Bank

Clarks Shoes
A note about parking:
Parking around Cantley Field is very limited so it is strongly suggested that you park in one of the town car parks and enjoy the Torchlight Procession to the field. All town centre car parks will be free for the evening.