Couple's epic pub crawl for charity
23 February 2018, 12:33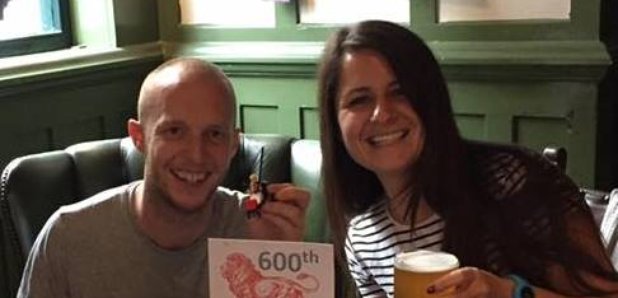 A couple from Oxfordshire, doing an epic pub crawl to visit every Red Lion in Britain, are finally finishing their quest today.
Kayleigh Snell and Paul Tyack have spent two and a half years visiting all 632.
Their last stop is the Red Lion in Boldre near Lymington today.
As well as having a good time, they've raised nearly £1,900 for Pulmonary Hypertension Association UK.
Approximately 6000-8000 people in the UK have the condition, with Paul's seven-year-old niece being one of them.
Paul and Kayleigh said: "It's been great to be able to raise money and awareness for Pulmonary Hypertension whilst doing our quest. Let's see if we can raise a bit more before the adventure is complete!"
You can find out more about their challenge here: http://www.justgiving.com/KayleighPaulRedLionQuest