M3 Smart Motorway: What It Means For Drivers
1 August 2017, 07:35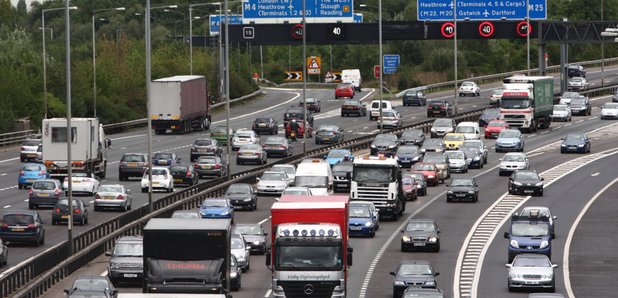 Work has finished on the M3 and the 50mph speed limit has been lifted.
The 13-mile stretch between Farnborough and the M25 is now a smart motorway.
It means there will be variable speed limits, and vehicles will be able to use the hard shoulder at busy times.
It's designed to make the traffic flow more smoothly, make journey times more reliable, and reduce crashes.
The use of active traffic management was first used in the UK on the M42 in the West Midlands back in 2006.
Here are some tips for using a smart motorway:
Quick tips
never drive in a lane closed by a red "X"
keep to the speed limit shown on the gantries
a solid white line indicates the hard shoulder - don't drive in it unless directed.
a broken white line indicates a normal running lane
if your vehicle experiences difficulties, eg warning light, exit the smart motorway immediately if possible
use the refuge areas for emergencies if there's no hard shoulder
put your hazard lights on if you break down