Man Charged After Oxford Police Shoot-Out
9 May 2018, 09:26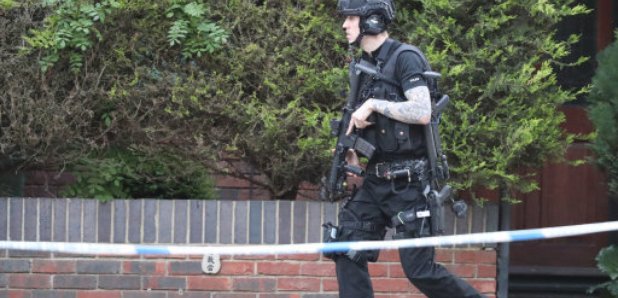 A 24-year-old man's been charged, after a shoot-out and 14-hour stand-off with police in Oxford.
Armed police returned shots after gunfire from a property in Paradise Square on Monday afternoon, before a stand-off until about 3 o'clock the next morning.
Duncan Sherman's due in court, also accused of having a weapon that can discharge a noxious liquid or gas.
Nearby streets were cordoned off by officers who were called to the scene at around 1.15pm on Monday. Negotiations with the man took place through Monday afternoon into Tuesday morning.
At around 6.30am on Tuesday, the force said the incident has been resolved 'peacefully' and that road closures in the area had been lifted.
One person was treated for non-life threatening injuries, paramedics said.
Thames Valley Police said:
'A man has been charged with a number of offences following an incident in Paradise Square, Oxford on Monday 7 May.
'Duncan Sherman, aged 24 of Paradise Square, Oxford, has been charged with one count of possession of a firearm with intent to cause fear of violence, and three counts of possession of a weapon for the discharge of a noxious liquid or gas.
'Sherman will appear today at Banbury Magistrates Court.'