Don't Mess With Fireworks in Devon
It's the start of Bonfire week with hundreds of firework displays being held across Devon.
But already Accident & Emergency departments in the region are already reporting cases of burns caused by sparklers or fireworks.
The heat generated from 3 sparklers lit at the same time is the same as lighting a welders blow torch.
Around 1000 people a year around the UK seek medical advice for burns or fireworks exploding in their faces.
Mr Chris Manlow is an Emergency Department Consultant, he gave us advice about staying clear of danger and what to do if an accident with a firework or sparkler happens.
Sparklers are fun, but always:
· supervise children with sparklers and never give them to a child under five
· light sparklers one at a time and wear gloves
· put used sparklers hot end down into a bucket of sand or water
Fireworks:
keep fireworks in a closed metal box and take them out one at a time
· follow the manufacturer's instructions on each firework. Read them by torchlight – NEVER a naked flame
· light fireworks at arm's length using a safety firework lighter or fuse wick.
· stand back after lighting
· NEVER go back to a firework once lit – it may go off in your face
Complete ban on shops and supermarkets selling fireworks after their mum is killed in 2009.
Enjoy bonfire night together at an organised display
Recently Played Tracks
10am - 1pm
Text 'HEART' to 82122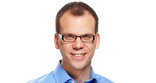 Pink Blow Me (One Last Kiss)

Charlie Puth Attention

Whitney Houston How Will I Know

Jason Derulo Want To Want Me
Stay tuned...
Now playing: The best feel good music
Deposit £10 to get a £40 Welcome Bonus - That's £50 to play bingo, slots and more!*
Over 50 tracks to make you feel-good. New album out now...