'Bedknobs And Broomsticks' Star Angela Lansbury To Join Game Of Thrones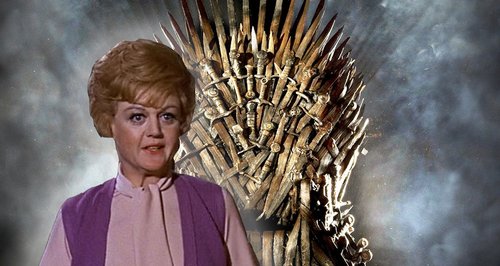 Series eight is already looking like it's going to be a corker! Here's some gossip to whet the appetite...
It feels like we've only just got over the shock of series six of Game of Thrones but the rumour mill just won't give us a break and is already gearing us up for series seven.
Maisie Williams, 19, who plays Aya Stark, teased fans earlier this month - telling them "nothing will prepare" them for the plot twists to come as she read through her scripts.
She tweeted: "Holy B***. Just finished reading season 7. I'd start preparing yourselves now. Scratch that, nothing will prepare you for this. S*** gets REAL."
As the TV series has now surpassed the books by George R. R. Martin, there's no predicting what is going to happen next; we're in the dark just as much as the next person. However, here's what we know so far.
Angela Lansbury Is Rumoured To Be Joining The Cast

Picture | PA
The 90-year-old Bedknobs and Broomsticks and Murder, She Wrote star Angela Lansbury is apparently in talks to join the cast for two episodes of Game of Thrones series seven. This is according to the German news site Bild.
Jim Broadbent Has Confirmed He'll Be Playing A 'Significant Role'

Picture | PA
Although the details of his character is being kept firmly under wraps, the Oscar-winning actor, 67, is confirmed for the next series and will be joining the cast filming in Northern Ireland imminently.
Series Eight Will Be The LAST Ever Series Of Game Of Thrones... Or Is It?
HBO's programming president Casey Bloys appeared to announce that the popular TV show (which is broadcast on Sky Atlantic in the UK) will end after series eight.
She said: "Yes, they have a very specific plan about the number of seasons they want to do. Believe me, as the new [programming executive] coming in, if I could get them to do more, I would take 10 more seasons.
"But we take their lead on what they think they can do the best version of the show."
HOWEVER... a representative from HBO has since told Buzzfeed: "Casey did confirm season eight, but didn't really say for sure that's the end."
So is it? Isn't it? Oh Lordy, we think we're going to just have to wait to find out...