EXCLUSIVE: 'Neighbours' Legend Jackie Woodburne On Adele's Visit, Margot Robbie And The Show's Future
31 May 2017, 16:24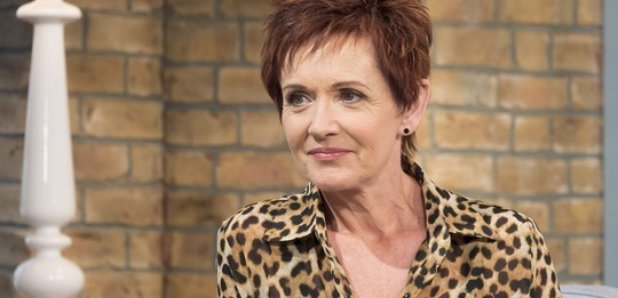 Jackie - AKA Susan Kennedy - gave us on the goss on Susan's new enemy and much more...
She's an Erinsborough legend who's been on our screens for 22 years, and Jackie Woodburne and her screen husband Alan Fletcher are favourites with several generations of Neighbours fans as Susan and Karl Kennedy. We caught up with Jackie this week while she was in London to discuss Susan's latest dramas.
Regular viewers will know that as the respected principal of Erinsborough High, Susan is currently being undermined by devious teacher Finn Kelly (Rob Mills). This week, Finn's schemes have ramped up a gear…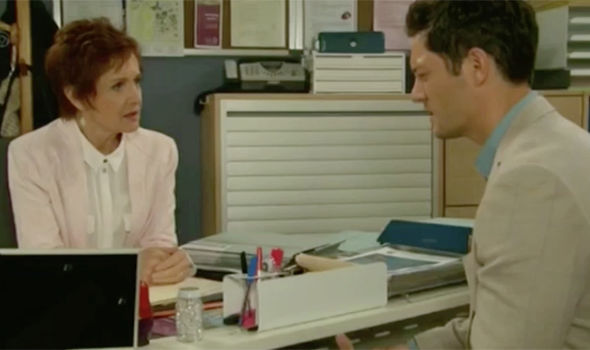 Finn (Rob Mills) is gunning for poor Susan's job. Boo! Hiss! (Picture: Channel 5)
Hi Jackie! Seriously, how much messier is this school plot with Finn going to get!?
[Laughs] "Well, Susan's been out in the bush with Paige (Olympia Valance) going into labour and by the time she gets back to the car to get help, she's practically unconscious. Karl and Jack (Andrew Morley) turn up and take them both to hospital. The general consensus is that Susan's had an MS relapse, but she has blood tests and it turns out that she has a high level of opiates in her system. So she's been drugged. And the question is who's been doing the drugging? All eyes on Finn!
With this medical development, will Karl become more involved now?
"Well, he is the best doctor in Erinsborough, so yes."
Finn has a pre-existing brain aneurism – is that partly responsible for his behaviour, or does he think he could go at any moment so he decides to get what he wants no matter who he has to trample on?
"This is the debate with this character – I guess it's possible to have a life threatening condition and still be a bad person. Or is the life threatening condition causing him to be a bad person? At this point we really don't know."
Is Rob Mills staying for a while?
"No, sadly it was just 10 or 12 weeks for this storyline, which is a shame because he was an absolute delight to have on the show. He did a great job as Finn."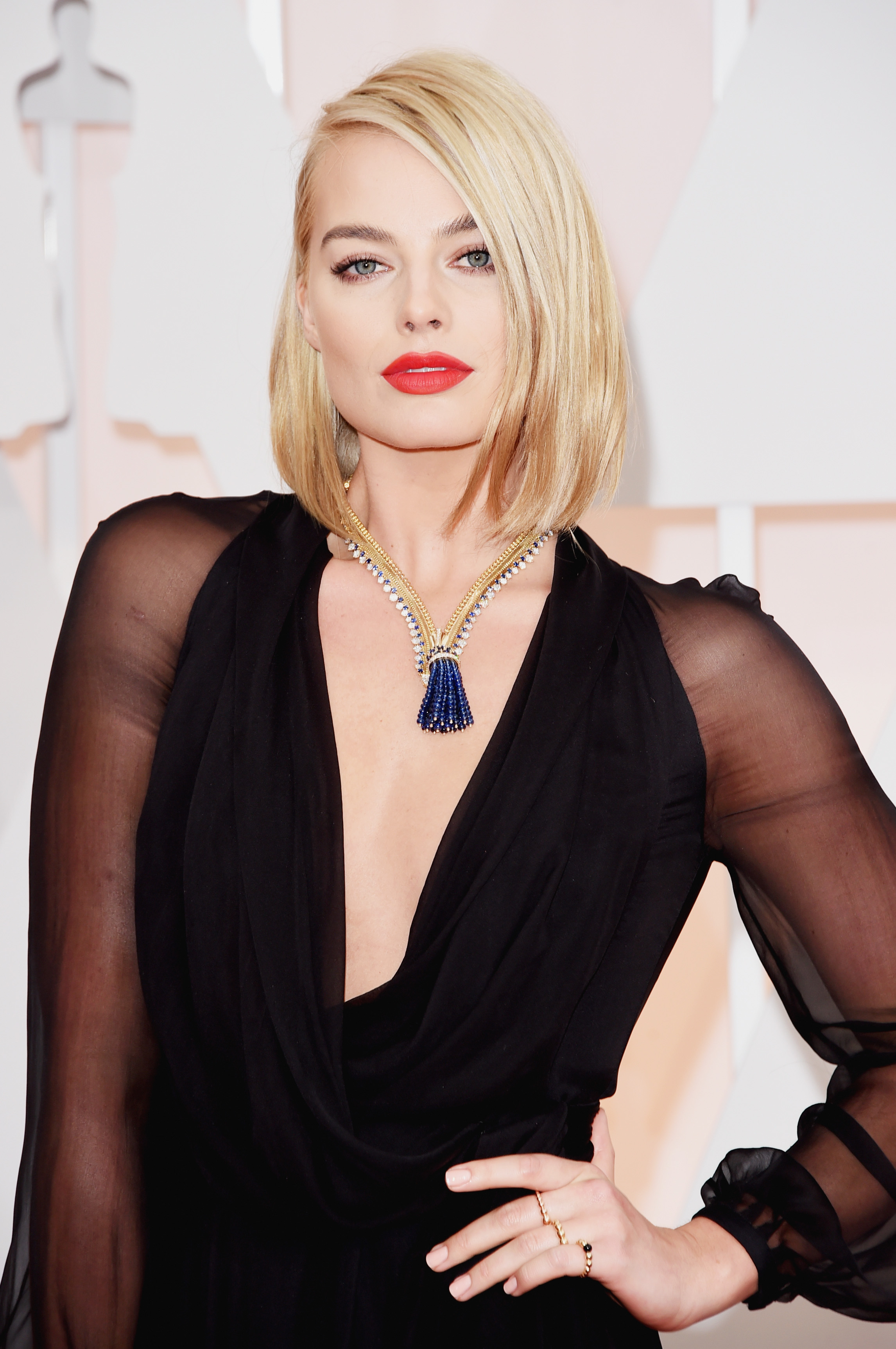 Jackie knew that Margot Robbie was headed for stardom (Picture: PA)
You've worked with several young cast members who've gone on to have further success, such as Jesse Spencer [who went on to star in TV hits such as House and Chicago Fire] and Margot Robbie [now a bonafide superstar who wowed in Hollywood blockbusters such as The Wolf of Wall Street and Suicide Squad]. When you're working with these younger actors, can you spot the ones who have that potential?
"Oh, I think so, yes. Certainly with Margot it wasn't a case of if – it was a question of when. She was the whole package, obviously very beautiful, but she was such a good, confident actor. She can do comedy, she can do drama, she has timing, she's instinctive. She really is quite extraordinary.
Jesse came over to the UK when he finished the show,. he did a decent body of work in theatre, in a few of your TV shows. He did his apprenticeship very legitimately before he went to the US and got a major role on House."
Of the current younger cast, there's Lilly Van der Meer, who plays Xanthe. She's very charismatic.
"Lilly just comes through the screen at you!"
A big Neighbours storyline this year saw Madeleine West return as 'Fake Dee' – an impostor called Andrea Somers who pretended to be Dee, the dead first wife of Toadie (Ryan Moloney). Did the whole cast know that she wasn't really Dee from the start?
"Oh, we knew."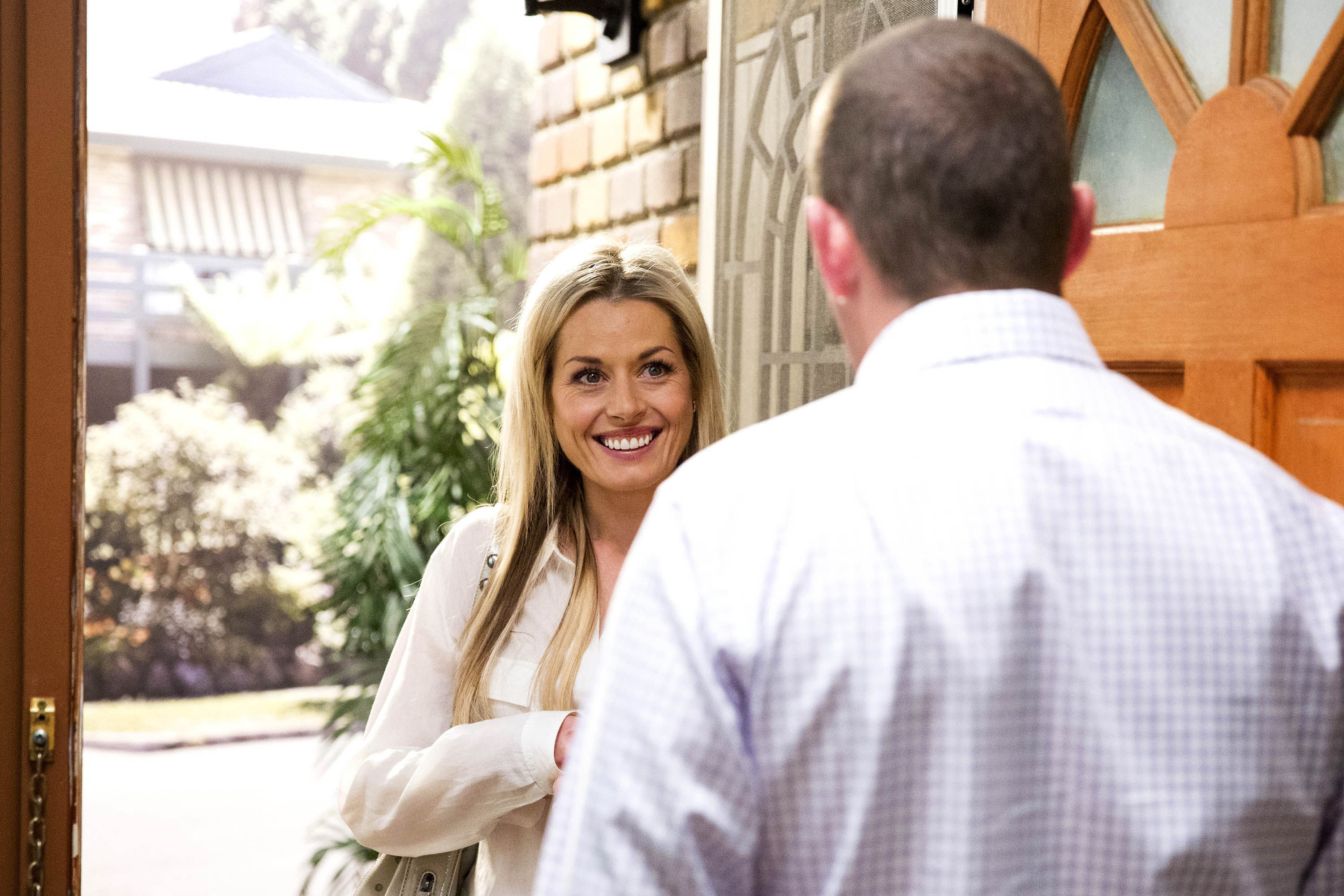 "Remember me, Fake Dee?" (Picture: Channel 5)
Did that change how you played it?
"No no, that's just reading a script and you play it as it comes. I thought it was an amazing storyline because we love Sonya and Toadie so much – we've got a huge investment in them. To see them broken, it has a huge impact. Add Dee into the mix, who was the love of Toadie's life... that's gonna push all those buttons for Sonya, all her insecurities. It had so many places it could go."
Could Madeleine West return again?
"It would be wonderful to have her back in the future because we don't know where Andrea is, so she could pop up anywhere, anytime…"
Could you shed any light on the future of Neighbours? [A petition was recently set up by UK fans when contract negotiations stalled between Channel 5 and the show's production company].
"Obviously I'm not privy to what goes on in the boardrooms, but all I can tell you is that we're full steam ahead, we're storylining into next year and beyond. We're all very positive that it's business as usual."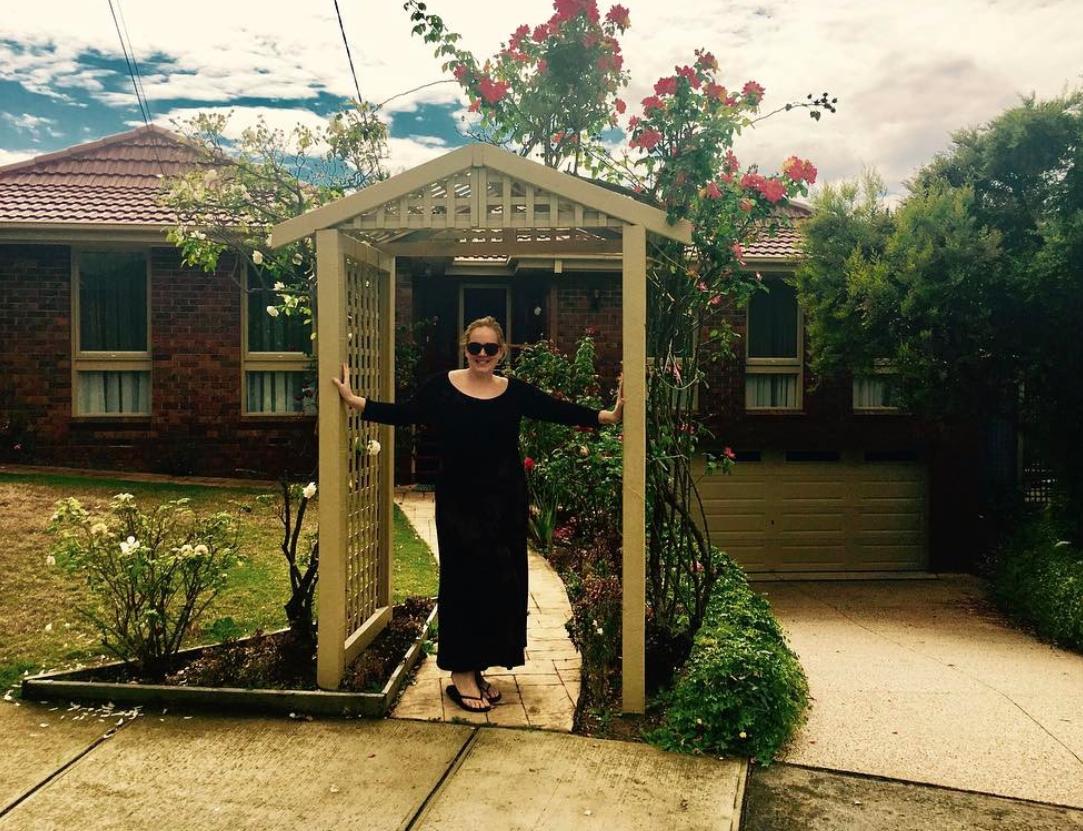 "Hello, it's me" (Picture: Instagram)
Adele dropped by Ramsay Street in March. How was that for everyone?
"I know, and none of us got to see her! She came, she took a picture outside the Kennedy house and tweeted it. By the time anyone saw it and went to Ramsay Street she was long gone. It's always extraordinary when such high-profile people share that they're Neighbours fans, it's great."
Neighbours has been on great form for the past couple of years. If somebody hasn't watched for a while, what would you say to draw them back?
"The pace of the show is great, we currently have a terrific cast, the stories are relevant and interesting. "That's been a deliberate move to try and make Neighbours reflect our society. There's drama, there's comedy, it really is back to the absolute best of Neighbours, I think."
Neighbours airs on Channel 5, weekdays – 1.45pm & 5.30pm