The Reasons We Heart Summer!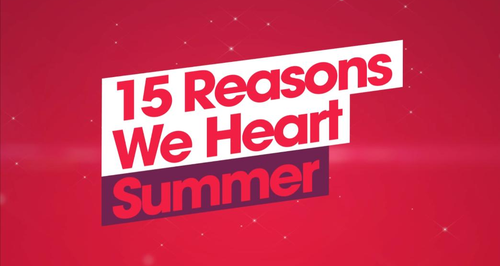 It's finally here, and we're turning up the feel good this summer!
Our presenters tell us what they absolutely LOVE about the good old British summertime! From their favourite summer songs, to the a debate over speedos...
Let's start with the basics, would you rather be at home or abroad?
The best memories are accompanied by the best songs. Which song takes you back?
Time to 'fess up guys… first holiday without parents, what went down?
Tough one now guys… favourite ice cream flavour?
How about your favourite summer 00s song?
…and what do you reckon is the biggest summer fashion faux pas?
For more of the reasons we love summer, get to Heart TV (Sky 387 / Freesat 507).