Watch a Dinosaur Walk Through Swansea!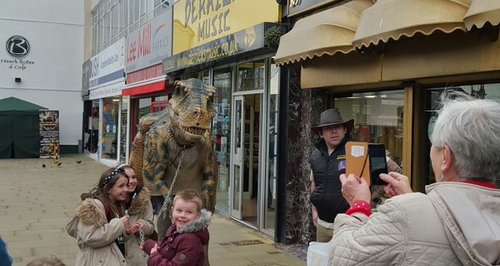 Shoppers had to look twice after a baby T-Rex made its way through Swansea's Independent Quarter!
But don't worry.. it wasn't a case of Jurassic Park come to life! The visit by Ronnie the baby T-Rex had been organised by Swansea BID for The Big Heart of Swansea!
If you'd like to come face to face with him, he'll be back on Saturday 20th February between midday and 4pm.
Ronnie the baby trex is out and about! He'll be here until 4pm today so come down to say hi! Thank you Swansea BID... it's a big hit!

Posted by The Big Heart of Swansea on Saturday, 13 February 2016