£30m for Tata Steel in Port Talbot
8 November 2017, 08:38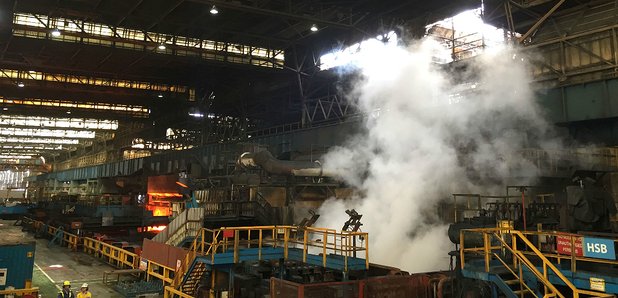 Tata Steel is to invest around £30 million to help secure the future of steelmaking in South Wales.
Work at the giant Port Talbot plant includes replacing cranes and a 500-tonne steelmaking vessel.
Tata Steel UK chief executive Bimlendra Jha said: "These investments will help us to increase our reliability and demonstrate our commitment to the longer-term future of steelmaking in the UK.
"We are also investing in our capability to produce new higher-strength steels in the UK and I was delighted to welcome almost 100 new apprentices and graduates into our business recently, with their training supported by Government.
"The UK steel industry is still facing challenges, including on energy costs and business rates, so it's vital we continue to work with Government to find ways of levelling the competitive playing field with our European competitors."
The announcement is part of a series of planned investments Tata Steel is making in its UK business to strengthen reliability and allow the development and production of high-performing steels.