Carl Sargeant 'died from hanging'
13 November 2017, 19:23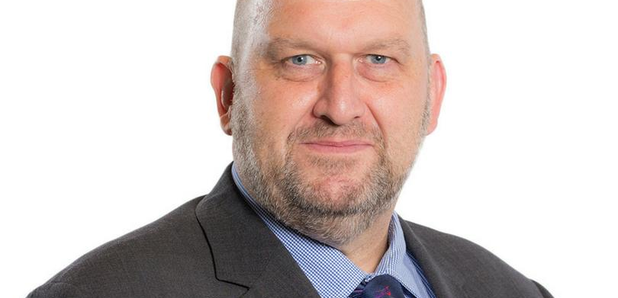 A coroner investigating the death of politician Carl Sargeant said he will examine how the Welsh Assembly acted in relation to his mental welfare before his apparent suicide..
Mr Sargeant, 49, was found hanged at his home last week by his wife Bernadette, four days after being removed from his role as cabinet secretary for communities and children, his inquest.
The father-of-two, from Connah's Quay, North Wales, was suspended from the Labour Party over allegations of "unwanted attention, inappropriate touching or groping".
But he was not told the details of what he was accused of and unable to properly defend himself, his family said.
It is understood that details were withheld to protect the identity of the complainants but Mr Sargeant's family and solicitors say being kept in the dark caused him mental anguish.
On Monday, John Gittins, Senior Coroner for North Wales (East and Central), at a brief hearing to open and adjourn the inquest into Mr Sargeant's death at the County Hall in Ruthin, said he will be seeking statements from witnesses at the Wales Assembly, including First Minister Carwyn Jones, and they may be required to attend the court at a future hearing.
Mr Gittins also said that, as coroner, it was his duty to consider any steps that may be taken to prevent future deaths.
He continued: "With this aspect of my role in mind, I shall be examining carefully the steps taken by the Assembly to have regard to Mr Sargeant's mental welfare prior to his death."
Earlier, the court heard that last Tuesday morning Mrs Sargeant had gone downstairs and found a note on the door of her utility room in her husband's handwriting advising her not to enter but to call the police.
She then went in and found her husband on the floor of the "lean to" adjoining the utility room, "after an apparent act of self-harm".
Efforts to resuscitate him continued by Mrs Sargeant and family members along with paramedics until life was pronounced extinct.
Dr Andrew Dalton carried out a post-mortem examination and took samples for toxicology tests, but provided the coroner with a provisional cause of death as hanging.
Mr Gittins said his inquest will not consider the truth of allegations made against Mr Sargeant, nor look at "Cardiff and the Welsh Assembly or the Labour Party" and making adjudications on "who is right or wrong and who can be trusted".
First Minister Carwyn Jones has called for a senior QC to carry out an independent inquiry to examine his handling of the case.
But Mr Sargeant's family has criticised the decision to ask the Permanent Secretary to begin preparatory work and said it will prevent the probe from being truly independent.
Mr Gittins, before adjourning the inquest to a date yet to be fixed, said he will be required to consider a conclusion of suicide and that would mean he had to be certain that Mr Sargeant's intention was to end his life and he must consider his mental state at the time.
Due to the independent inquiry already announced, the coroner said he was not able to set a date for the inquest to resume, and its own findings may have a bearing on the inquest.
He concluded: "May I take this opportunity to express my sincere condolences to the family, friends and colleagues of Mr Sargeant and to assure them all that there will be a full and fair examination of the matters which are relevant to my investigation and that I shall not allow the inquest to be a trial by press, politics or personality."
Mr Jones had been under mounting pressure to launch an independent inquiry, with Mr Sargeant's family adding to the criticism shortly before the First Minister's announcement.
Mr Sargeant's family said there had been "serious failings" in the way the situation was handled.
Welsh Tory leader Andrew RT Davies and figures from within Mr Jones' own party had called for the First Minister to announce an investigation.
Former minister Leighton Andrews has claimed Mr Jones knew that Mr Sargeant was "fragile" before he sacked him.
He has also said the atmosphere in the Government had been "toxic" with "minor bullying, mind-games, power-games, favouritism, inconsistency of treatment to different ministers, deliberate personal undermining" and "Carl was unquestionably the target of some of this behaviour".