Welsh farmers say police need more powers to stop dog attacks
21 February 2018, 17:14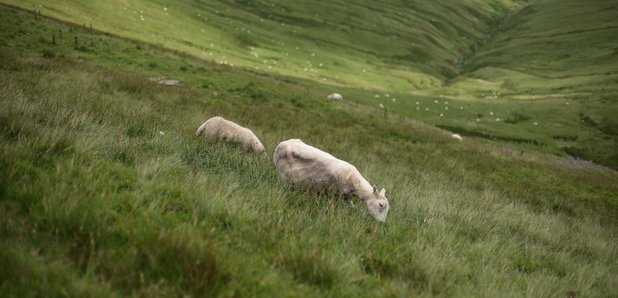 There are calls for a police database of dog DNA to help officers find dogs responsible for attacks on farm animals.
North Wales Police have recorded 449 cases of livestock worrying and livestock attacks between 2013 and 2017.
But currently police don't have powers to search a pet owner's home for dogs suspected of attacking animals.
Dog owners are also not legally responsible to report when their pet has attacked livestock.
A report by the National Police Chiefs' Council has now recommended forces are given more powers to tackle the issue, which is estimated to cost farmers £250,000 a year.
The NPCC lead for wildlife and rural crime, Chief Constable David Jones, said: "Livestock worrying is a very significant issue for farmers that impacts on their livelihoods.
"We need dog owners to take responsibility for their animals - not just by putting their dogs on a lead when out walking, but by preventing them from escaping from home and causing damage to livestock.
"We need livestock owners to report incidents so that we can gather intelligence and launch investigations.
"Above all, we need the powers to tackle this problem effectively and an overhaul of the outdated and sometimes ineffective rules surrounding livestock worrying".
Welsh farmer Gareth Wyn Jones from Llanfairfechan has had to shoot a dog in the past to prevent an attack.
He says: "The last thing any farmer wants to do is destroy someone else's dog but sometimes it has to be done to protect livestock.
"People go to work and think their dog is left out to play, but that dog could go out to worry sheep, or kill them."