One in four people in Wales trapped in poverty
7 March 2018, 10:41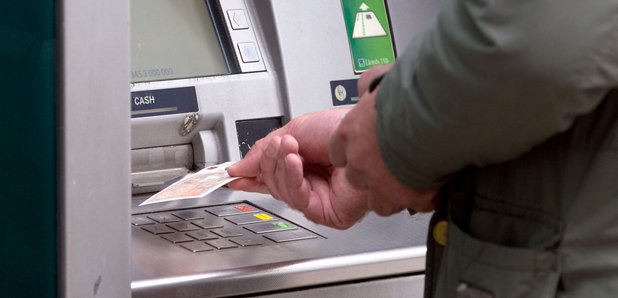 A report says one in four people in Wales are trapped in poverty - the highest rate in the UK
The research by the Joseph Rowntree Foundation suggests the overall poverty rate in Wales for 2013/16 was 23 per cent, compared to 27 per cent between 1994/97.
In total, 710,000 people in Wales live in poverty - including 185,000 children,
Despite an overall decline in poverty over the last 20 years, the report says progress on child poverty has stalled, with a third of children affected.
The report suggests rising living costs, especially housing costs, cuts to working age benefits, and poor quality jobs have led to an increased risk of living in poverty for families both in and out of work.
405,000 working-age adults and 120,000 pensioners are in poverty.
Helen Barnard from the charity told Heart: Wales has consistently had higher poverty than the rest of the UK, and that's still the case.
"Wales used to have lower employment, and even though that's turned around, we haven't seen that translated in to poverty.
"So we need to look at the kinds of jobs people are getting in to, so they can turn the skills in to a decent standard of living."
The report used someone living in a household whose income, after housing costs, was less than 60% of the median income as its main poverty indicator.
The Joseph Rowntree Foundation is calling on the Welsh Government to create better jobs, and reduce living costs by building more affordable homes and providing more affordable childcare.
A Welsh Government spokesperson said "preventing the scourge of poverty" was a "fundamental priority" and its "Economic Action Plan, published in December, sought to increase the availability of good quality jobs".
"The plan sets out an ambitious new Economic Contract that ties Welsh Government financial support to the availability of Fair Work and outlines a new model of Regional Economic Development that brings partners together to support inclusive growth in all parts of Wales.
"Next month we will publish our Employability Delivery Plan which will set out how we will support people, including those furthest from the jobs market, to increase their employability, and our Childcare offer will support working families across Wales and provide them with more employment choices."