Tributes paid in Senedd to Carl Sargeant
14 November 2017, 19:40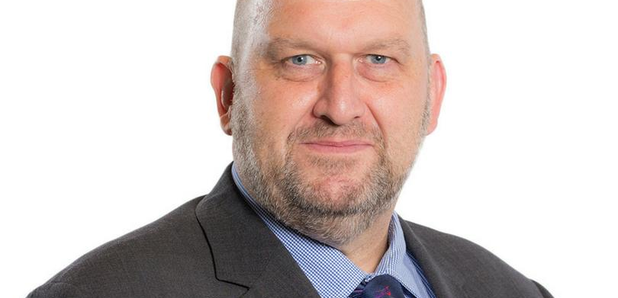 Tributes have been paid to former Welsh Labour minister Carl Sargeant as formal business resumed at the Senedd
Mr Sargeant, 49, was found dead at his home four days after being removed from his role as cabinet secretary for communities and children.
The father-of-two, from Connah's Quay, North Wales, was suspended from the Labour Party over allegations of "unwanted attention, inappropriate touching or groping".
His family and friends attended the Senedd, where a minute's silence was held in Mr Sargeant's memory and tributes were paid from across political parties.
Formal business at the Assembly, which was suspended following Mr Sargeant's death on November 7, resumed after the tributes.
Presiding officer Elin Jones told the chamber: "His death has shaken us to our core and his absence from our midst pains us today."
Wales' first minister Carwyn Jones described how he first met Mr Sargeant in 2001 and had "never had a cross word" with him since.
"That was the man that we called Sarge," he said.
"Well liked and committed, jovial but determined, firm but fun. He will be missed by his family, by those in this chamber and by the nation."
Andrew RT Davies, leader of the Welsh Conservatives, said Mr Sargeant had gone from the factory floor to pushing through four pieces of legislation.
"He is one of the most genuine men I have had the privilege to meet," Mr Davies told the chamber.
"Always a smile on his face. Always a kind word to say, always a quip as well, as you walked down the corridor.
"He has a legacy to be proud of and it has been a privilege and an honour to call Carl a fellow Assembly Member."
Leanne Wood, leader of Plaid Cymru, described Mr Sargeant as "authentic" and said he was "rooted" in his community.
The chamber heard Mr Sargeant, who was AM for Alyn and Deeside, still lived on the council estate where he had been brought up.
"Carl Sargeant was a politician who could never be accused of being out of touch," Ms Wood said.
Neil Hamilton, leader of Ukip in Wales, paid tribute to Mr Sargeant as a "gentle giant".
"Although the full story is yet to be established, Carl didn't deserve to suffer as he did," Mr Hamilton said.
"Carl's family must feel as if they have been hit with an express train."
The AM for Mid and West Wales described Mr Sargeant's death as the "human cost of the political bear pit".
On Monday, a coroner said an inquest into Mr Sargeant's death would examine how the Assembly acted in relation to his mental welfare before his death.
The inquest heard Mr Sargeant was found hanged in the utility room of his home by his wife Bernadette, who attempted to resuscitate him.
Family members and paramedics also attempted to assist Mr Sargeant, who had served as chief whip, before he was pronounced dead.
John Gittins, senior coroner for North Wales (East and Central), opened and adjourned an inquest into Mr Sargeant's death at the County Hall in Ruthin.
Mr Jones has called for a senior QC to carry out an independent inquiry to examine his handling of the case.
During First Minister's Questions on Tuesday, Mr Jones said: "With the independent inquiry and the inquest, it is highly important that the whole story is told at once and not in bits."
Speaking at the Senedd, Mr Hamilton said he welcomed the news that the inquest would investigate how the Assembly dealt with Mr Sargeant's mental health.
"Collectively, we clearly failed our late colleague in this respect," Mr Hamilton added, describing Mr Sargeant as a "devoted son" of Wales.
The chamber heard Mr Sargeant's passions included tackling fairness, homelessness and domestic violence.
Mr Sargeant was a white ribbon ambassador - highlighting violence against women - and many AMs in the chamber on Tuesday were wearing white ribbons.
He was often seen chatting to canteen staff at the assembly and in particular "loved" the ministerial drivers, colleagues said.
The music fan and keen dancer had recently taught himself to crochet and would sit crocheting on the train home.
Ken Skates, cabinet secretary for economy and transport, also paid tribute to Mr Sargeant's wife and two children, Jack and Lucy.
"I think if there is to be a lasting legacy to Carl it should be that we should all show a little more love and care for one another," Mr Skates added.
Weeks before his death, Mr Sargeant had joined Plaid Cymru's Bethan Jenkins, AM for South West Wales, to sell copies of the Big Issue.