Tributes to a couple killed in a car crash
6 November 2017, 07:23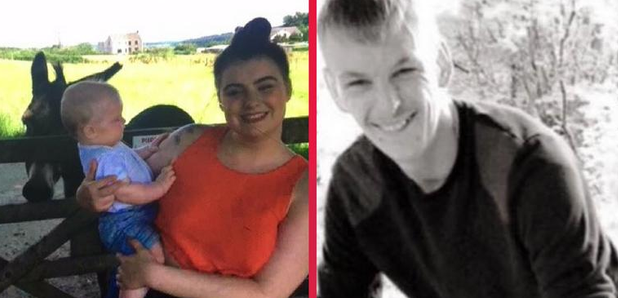 The families of a 23 year-old man and an 18 year-old woman who died in a car crash near Swansea have paid tribute to them.
Jason Thomas and Naomi Carter died after the black Peugeot 206 they were travelling in lost control and hit a lamppost on Swansea Road, Trebanos, on Saturday at around 3.14am.
Ms Carter's 11-month-old son Brogan, who was in the back seat, suffered non life-threatening injuries.
Family statements released through South Wales Police (SWP) described Mr Thomas as a "much loved" family man whose daughter Freya was born in May. Ms Carter's heartbroken family said "Jason made Naomi happy in the last few months and I hope they both rest in peace together."
A SWP spokesman said: "A Black Peugeot 206 motor vehicle was travelling south, towards Clydach, when it lost control and collided with a lamppost.
"The driver, a 23 year old local man suffered fatal injuries at the scene. The front seat passenger, an 18 year old local female, also suffered fatal injuries at the scene.
"An 11 month old child in the rear suffered non-life threatening injuries and was conveyed to Morriston Hospital."
The Thomas family statement said: "Jason was a much-loved son, brother, grandson, nephew and uncle and had, earlier this year, become a new dad.
"He was so kind and would literally do anything to help anyone.
"He was a highly sensitive, emotional and thoughtful person but also knew how to enjoy himself. He was very respectful of the local community of Trebanos where he was very well-known and they, in turn, respected him.
"Jason became a dad to Freya in May of this year and was besotted with his beautiful baby daughter. There are lots of children in our large family who all loved and doted on their favourite uncle Jason.
"It's such a tragedy to lose two such young people so suddenly and in the prime of their lives. Jason and Naomi will never be forgotten."
Ms Carter's mother Kerry, said in a statement: "Naomi was an 18 year old cheeky, outgoing, fun loving daughter, sister, granddaughter, mother, aunty and friend who loved life and enjoyed music, dancing and partying at the weekend.
"Naomi took to motherhood at a young age and cherished and loved her young son Brogan.
"She has left a massive hole in our hearts and will be missed every day. We as a family are heartbroken and will carry her memory on for Brogan.
"Our thoughts go to Jason's family also. Jason made Naomi happy in the last few months and I hope they both rest in peace together. Gone but never forgotten and my heart goes out to Jason's family and friends."