Wales to kick off summer tour in the US
26 February 2018, 17:43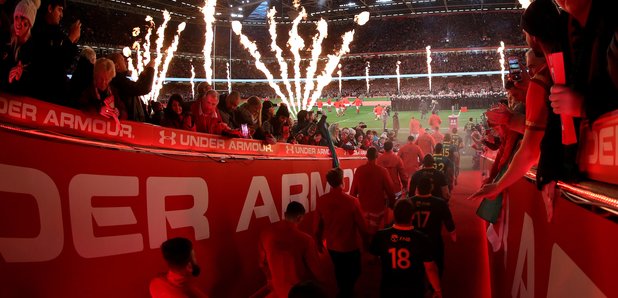 The WRU has announced Wales will begin the summer tour by facing South Africa in the USA.
Warren Gatland's side will face the Springboks at Washington's RFK Stadium on Saturday 2nd June.
It is the first contest between top-tier national teams to be held in the American capital and will serve as the prelude to their two-Test visit to Argentina.
"We are really pleased to add a third fixture to our summer tour schedule and we hope it will be another great match between ourselves and the Springboks," head coach Warren Gatland said.
"This summer is a vital period for us as we continue the countdown to the 2019 World Cup and another fixture helps us along the way in our preparation and enables us to test ourselves further."
Wales are scheduled to face Argentina in San Juan on June 9 and in Santa Fe one week later.
Welsh Rugby Union CEO, Martyn Phillips said: "This is an exciting fixture for the WRU and for the national squad.
"It enables us to add a third fixture into the squad's schedule as they continue with their preparations for the 2019 RWC and for the Union it is a great opportunity to showcase Wales and our game in the capital of the United States.
"The opportunity to expand the already great Welsh support base and Welsh brand is very exciting for us as especially in such a large demographic and audience as the U.S."
First Minister of Wales Carwyn Jones said: "It was fantastic to be with the South African Ambassador to the US, Mninwa Johannes Mahlangu, to announce this exciting fixture between our two great countries.
""Wales and the Springboks have a huge global fan base and I am confident this clash of titans at Washington's world famous RFK stadium will help raise the profile of rugby in America.
"I, for one, can't wait until 2 June."