Win A Private Family Ski Lesson With The Snow Centre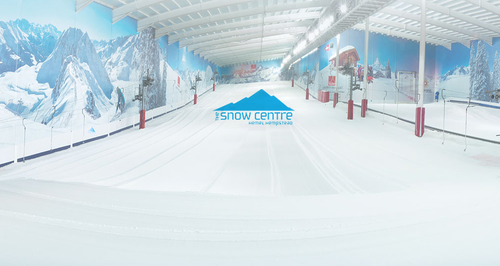 Check out John's regular videos as he learns to ski at The Snow Centre Hemel Hempstead, and even win a family ski lesson!!
Hi, I'm John Darin, you can hear me on Heart weekday afternoons from 4pm and Saturday afternoons. I sit in an office most of the time and then in an air conditioned studio every day for three hours, outside of that I like to keep active and quite like pushing myself sometimes with something a little bit different.
I love watching people ski from a great action scene in a James Bond movie to the winter olympics, but I can't ski, I've had a go on a dry ski slope but it's not the same, so I thought why not challenge myself to learn to ski as i'd really like to able to enjoy the snow and there's no better place then right on my doorstep at the Snow centre in Hemel Hempstead. It really is a fantastic place and the staff are all really friendly and very willing to help you.
Over the next few weeks I am going to learn to ski and capture all my lessons and experiences so you can follow my progress and hopefully it will spur you on to do the same. I am a complete novice, never been on skis on the snow, and I need to be taught everything, even what to wear and how to wear it, many questions answered for me, like what size skis, how do I even put the boots on!
My video blog starts from arrival at the Snow centre and everything you need to know about the snow, the equipment and how to get from knowing nothing to getting out there like a professional. Each week you'll see my learnings and experiences and probably a few mistakes, but as someone once said "A calm sea never made a good sailor"
I hope you enjoy my video blog, let's hope I and snow see eye to eye, wish me luck!
John Darin
P.S. We are also giving away a chance to win a family ski lesson! So make sure you register below! :)
---
---