Win A Friday Cake Break With Simmons Bakers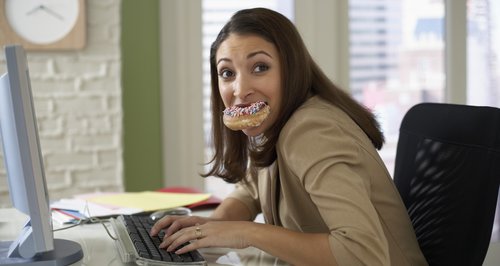 Did you register for some tasty treats from Simmons Bakers? Then you could be receiving the final Friday treats tomorrow!
We all love that Friday feeling and here on Heart we always play you lots of Feel Good Friday tunes to celebrate the last working day of the week and the start of the WEEKEND!
So, what else could we do to make your Friday workday even better...mmm, how about cakes or treats!
We've teamed up with Simmons Bakers and their 34 branches across Hertfordshire, to give you and your work mates the chance to win a Friday Cake Break!
We've been handing out delicious goodies every Friday since 2nd September and Friday 28th October is our final foodie delivery.
So if you've registered listen to Heart Breakfast's Daniel Fox on Friday 28th October as he'll be announcing the final winning workplace, then we'll be giving you a call to arrange the delivery. The Angels will even pop some Simmons loyalty cards into your box of yummy treats, so you can head to Simmons for all your breakfast, lunch and tea needs!
Since 1838, Simmons Bakers have been making the freshest, flakiest, fruitiest, crumbliest, spongiest baked goods, with only the best ingredients they can find - all for you to indulge in.
With gorgeous freshly baked in store Artisan breads and authentic sourdough thin pizzas, made to order sandwiches and baguettes, sausage rolls, gourmet toasties, all day breakfasts and everything in between, you'll be spoilt to choice.
And did we mention cakes? Doughnuts oozing jam, sticky Chocolate Brownies, rainbow iced cupcakes, tarts piled high with strawberries, sumptuous gateaux from indulgent Chocolate Fudge to walnut sprinkled Carrot Cake...is your mouth watering!