Win Great Prizes with Topgolf!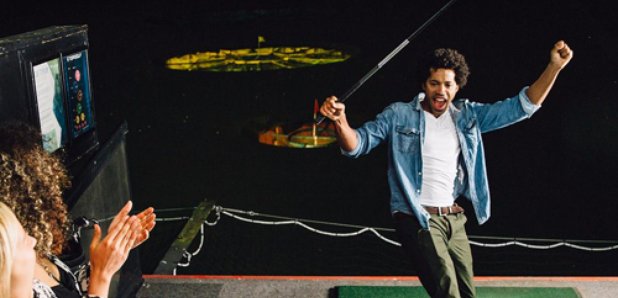 We have teamed up with Topgolf to give you the chance to put your golf skills to the test to win some great prizes!
'But I'm not very good at golf!' We hear you cry… Well, don't worry. This game of golf is completely based on chance and EVERYONE'S A WINNER!
Make sure you head down to Topgolf on Saturday the 28th of January between 10am and 2pm to have a go at our version of 'Top Pressure' and remember… everyone is a winner, you will not walk away empty handed!
We are putting a twist on Topgolf's game- 'Top Pressure'. If you don't know how to play, don't worry… there will be professionals on site to run you through all the rules. It is slightly similar to Deal or no Deal, but with a twist. Here is a quick lowdown;
Step 1- Our Topgolf Pro will take a shot into a hole, and win a box.
Step 2 - You will then have 20 shots to eliminate all the other holes until only ONE remains. This then becomes your box.
Step 3 - If you don't eliminate any holes, don't worry, you then get to pick one at random.
Step 4 - We then give you the option to swap with our Topgolf Pro before you see the prize inside either box.
The prizes we are giving away are up to Par as well! You could win anything from a 'Signature Bay' worth £250, to a 1 hour golf lesson or even a free game of Topgolf!
Topgolf is the premier golf entertainment venue where the competition of sport meets your favourite local bar. You can challenge your friends and family to addictive point-scoring golf games that anyone can play all year-round. Just picture a 240-yard outfield with dartboard-like targets in the ground. The closer to the centre or "bull's-eye" you get your microchipped ball, the more points you get.
"Score even bigger with Topgolf's extensive food and drink menu, served by one of our bay hosts."
Don't forget to wear your lucky socks!
Click here to find out more information about Topgolf
| | |
| --- | --- |
| Find Topgolf on | |
Click here to see full terms and conditions