Exclusive Heart Listener Offer With Red Sea Holidays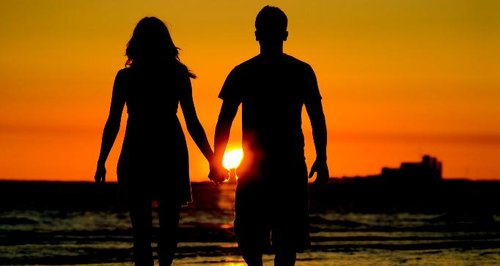 Whether you're heading to to the Red Sea for the sunshine, the diving or the history, save with our exclusive Heart listener offer.
The Red Sea is the ideal year-round holiday destination, with guaranteed sun, sand and surf, and a welcome as warm as the weather.

It's always best to visit a place with a local expert, they have all the inside knowledge, and when you visit Egypt with redseaholidays.co.uk that's exactly what you get.
Red Sea Holidays only sell holidays to Egypt, that means they can help you choose the very best holiday and at the best price with our exclusive Heart listener offer below.

Exclusive Heart Listener Offer!
There's an extra £50 per booking off any summer holiday booked by 15th May 2014* exclusively for Heart listeners.
To claim your discount, all you have to do is call 0845 026 8706 to book and quote "Heart FM" and the lovely people at Red Sea Holidays will apply the discount. Find out more about Red Holidays via the link below and turn those holiday dreams into reality!
Best Hotels
Red Sea Holidays have hand-picked an exclusive range of 4★ and 5★ hotels, mostly All Inclusive, and all are personally vetted by for quality, service, location and value.
Best Choice
It's not just about Sharm el Sheikh, they also offer holidays in Makadi Bay, Hurghada, El Gouna and Luxor, plus excursions, cruises and tours that let you experience Egypt's rich culture for yourself.
Best Tour Operator
They're not just saying that: they've been voted Best Holiday Company to North Africa for three years running in the British Travel Awards. Why not try their award winning service yourself?
So now's the time to choose your Red Sea holiday, browse and book online at www.redseaholidays.co.uk, speak to one of their experts on 0845 026 8706 or ask your local travel agent.
Best get in touch...!

• Browse and book online at www.redseaholidays.co.uk

• Speak to one of their experts on 0845 026 8706

• Or ask your local travel agent!
* Applies to new brochure-price bookings made directly with Red Sea Holidays by phone by 15 May 2014, and departing Birmingham Airport between 1 June and 31 October 2014. Discount is per booking, not per person, based on 2 adults sharing. Cannot be combined with other offers.