Escape To Canada With Air Transat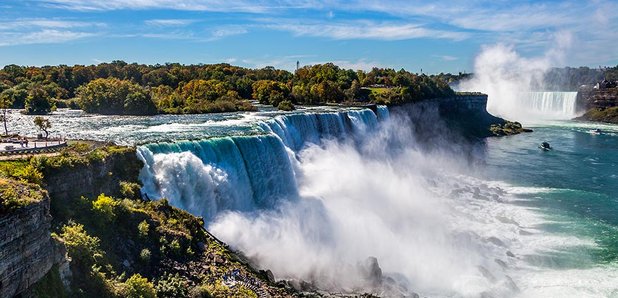 Escape to Canada's greatest landscapes and discover The Rockies, Great Lakes, wonderful scenery and more - cheaper than you think with Air Transat and their low cost fares!

You can now fly direct from Birmingham to Toronto with flights starting from just £365 per person. Book before 30th April 2017 to take advantage of these fares with the extra £20 off. So where will you visit? Montreal, Vancouver, Calgary, the choice is yours with great connecting flights.
As a Canadian company, Air Transat have more connecting flights - meaning more opportunities to fly to your Canadian destination! They serve 63 destinations in 30 countries and have been jetting off for 30 years, so they know a thing or two about flying.
So why fly with Air Transat?
Status & Flight Schedules - With Air Transat you can find out when your flight is due to depart, and plan your next vacation up to 15 months in advance

Their Fleet - They have a world-class fleet. You'll be on vacation the minute you take your seat!

Inflight Services - Air Transat offers a variety of inflight services to make your trip even more enjoyable, with entertainment, food and drink, their duty-free offerings and more

Families & Children - They offer a wide array of services and information for families and children

Passport & Travel Documents - They'll make sure you have all the information you need to ensure you have all the travel documents required by your destination

Special Services - Air Transat strives to meet the individual needs of all their passengers and offer services to make your travel as comfortable as possible

Security & Well-being - Air Transat will provide a safe and secure environment on board their aircrafts

Customer Service - With a dedicated UK team, they're happy to answer any questions and can stay in touch with you via social media