Warwick Castle Summer Concert
Throughout the weekend we will be updating the Heart website with pictures of the live performances; backstage pictures; photos taken the Heart Angels and the photos you have sent us by MMS.
We would love to hear what you thought of Olly Murs and the lovely Alexandra Burke. Comment via Facebook below.
The concert at Warwick Castle was one of the biggest ever staged at this stunning venue.
Who did you go the gig with? What was the best part of the evening?
We cannot guarantee to publish every picture taken or sent.
Recently Played Tracks
1pm - 4pm
Text 'HEART' to 82122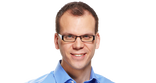 Mary J. Blige Family Affair

Bruno Mars That's What I Like

Irene Cara Flashdance...What A Feeling

Ed Sheeran Perfect
Stay tuned...
Now playing: The best feel good music
Visit Warwick Castle online and see what fun you can have
Alexandra Burke knows how to do casual cool and layer her clothes when the weather is unpredictable