Our Charity, Global's Make Some Noise
8 September 2017, 08:00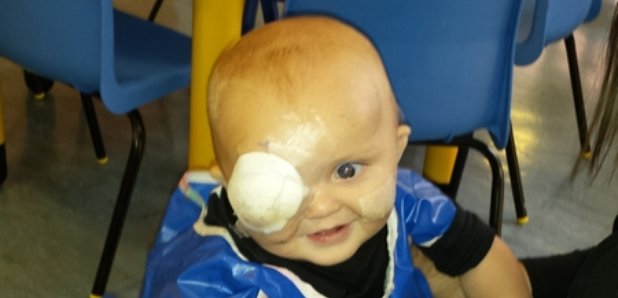 Global's Make Some Noise is proud to be able to support some very special, small charities across the UK.
All of which are doing amazing work to change the lives of youngsters and their families living with illness, disability or lack of opportunity.
These charities struggle to get heard, so, every year, we unite some of the UK's best-loved radio stations, and some of the biggest names in the world of music and entertainment, to give them a voice and raise as much money as possible.
Charities like the Childhood Eye Cancer Trust (CHECT)
Retinoblastoma (RB) is a rare type of eye cancer that affects children under five. Sadly, most children will have the affected eye removed to save their life and are vulnerable to further cancers later in life. Families affected by the condition can feel incredibly anxious and alone.
The Childhood Eye Cancer Trust (CHECT) is the only charity in the UK that exclusively supports babies affected by RB. Every year, the charity provides over 2,000 hours of emotional and practical support to more than 500 families. They provide a listening ear for shocked and frightened parents, drive earlier diagnosis through raising awareness of the disease and help to fund research into treatment and care.
Here, you can meet some of the people who have suffered from retinoblastoma, and find out how valuable CHECT are.
We spoke to Patrick Tonks, the Chief Executive about the symptoms of retinoblastoma
Meet Jude, and his mother, Jodie.
Meet Darren