Velo Birmingham 2017 Is Happening!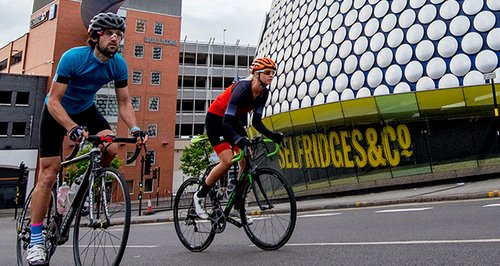 100 miles, closed roads and 15,000 riders. It's happening in Birmingham next year! Make sure you're part of it!
Taking place on the weekend of 23rd and 24th September 2017, Velo Birmingham promises to deliver a weekend celebration of cycling on a truly epic scale.
Birmingham will host a huge 100 mile sportive including closed roads across the city, with capacity of 15,000 cyclists together with the third annual edition of the hugely popular free, family-friendly Bikefest.
Starting and finishing in the heart of Birmingham city centre, the 100 mile sportive will take riders on an unforgettable journey through the picturesque Worcestershire and Herefordshire countryside.
Entries aren't open just yet, but those interested have until 5pm on Wednesday 28th September to pre-register. Everyone who pre-registers will have the opportunity to secure an entry from 8am on Thursday 29th September, four days before general entries open. So far there has been a huge interest, so make sure you bag a place below...
For more information, go to www.velobirmingham.com