Birmingham Man Jailed For Sex Worker Attempted Murder
27 May 2017, 08:30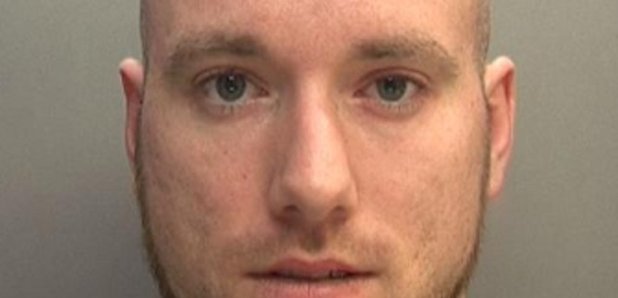 A man who repeatedly stamped on a woman's head during a brutal attack in a Birmingham car park shoving a dumped fridge-freezer on her as she lay injured on the floor has been jailed for 15 years.
Edward Wolstenholme left a sex worker with horrific injuries after assaulting her in a secluded car park in Ladywood on February 4 2017.
He had offered to pay the 46-year-old for sex but soon after they got to the car park in Parker Street, Ladywood, he repeatedly kicked her, stamping and jumping on the woman's head.
A man in a nearby building was alerted to the attack by the woman's screams and shouted out of his window causing 25-year-old Wolstenholme to run off.
The witness called the emergency services and waited with the woman until they arrived.
At hospital the full extent of the woman's injuries were revealed, including severe facial fractures and a bleed on the brain. Doctors later said she was lucky to survive.
Kitchen porter Wolstenholme was quickly linked to the attack through forensic evidence.
And the West Midlands Police investigation also revealed that, moments after the attack and covered in blood, he ran to a local shop to try and buy a knife. Chillingly, he returned to the car-park but left when he saw the victim was not alone.
He was arrested by officers on 9 February at his home in Westminster Road, Selly Park and due to the overwhelming evidence against him he was charged with attempted murder later that day.
And at Birmingham Crown Court today (May 26) Wolstenholme was jailed for 15 years and nine months after admitting attempted murder. He must serve a minimum of 12 years and nine months before he can be considered for parole.
If he is released he will be subject to a Dangerous Offender Order for a further three years and nine months.
Investigating Officer DC Sarah McDonnell said: "This was a truly horrific attack. It has left a woman with lasting psychological and physical damage that will continue to affect her for the rest of her life.
"We accept today's decision and believe that a dangerous man has now been taken off the streets for a long time. We hope that this gives some comfort to the victim as she continues to recover from her ordeal."
In a personal statement, read out to the court his victim said: "I'm scared all of the time. He has destroyed me; I'm the shell of the person I used to be. My confidence and self-esteem have been shattered.
"I really thought I was going to be killed. Even now, I realise how close I came that night and I thank God every day that I'm alive.
"I know some people will judge me for what I was doing for work and then me ending up being attacked in such a way. But no matter what a person does, no matter what walk of life they have or are from, no one deserves this.
"I have no words to describe the man that did this to me. All I know is that ? that night, he wanted to kill me. As far as I am concerned that was what he ultimately tried to do and if it wasn't for the person who had seen what was going on, called the police and come to help me I really don't think I would be here today writing this.
"I can't thank him enough for his kindness in coming to help me…I will always be thankful for that stranger."