Birmingham Teen Jailed For New Year's Knife Attack
13 February 2017, 18:06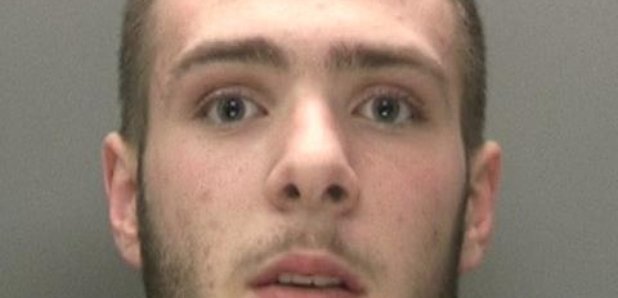 The attack left a fitness competitor with 60 stitches on New Year's Day 2017
An 18 year-old from Birmingham has been jailed for a knife attack on Bristol Road.
Aidan Morrissey repeatedly stabbed fitness competitor Will Flint at a cash point on New Year's Day when he stepped in and tried to stop Morrissey from assaulting a woman.
Morrissey, from Billbrook Grove in Weoley Castle was sentenced to 8 years and 10 months.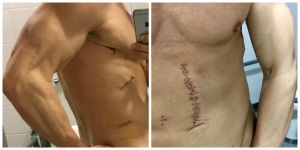 Will has re-lived the horror to highlight the dangers of knife crime. He said:
"I was at the ATM when I heard a commotion: a young woman was being yelled at.
"I spoke to the man but almost immediately he pulled a knife and began stabbing me. I have had some martial arts training and managed to deflect some of the blows, without that I'm not sure I would still be alive.
"It was a traumatic time not only for myself but also my family; it will have a lasting physical and emotional impact and the scars will stay with me for life.
"It's unlikely I'll be able to return to full fitness again because of this and just shows how knives can permanently affect someone's life."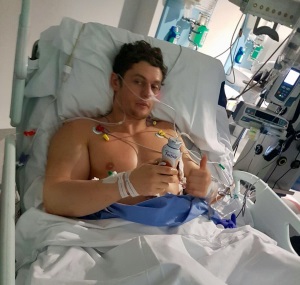 Detective Constable Gareth Johnson, from Force CID, said:
"This was a particularly severe attack and one that highlights the dangers of carrying a knife as just one momentary lapse can have long-lasting consequences.
"Knife crime is unacceptable and we are committed to punishing those who ignore the risks and dangers of illegally carrying one.
"We were thankful to the information provided by the public following our appeal which helped to build up the case against Morrissey."