Claims Travellers Dump Birmingham Bins In Solihull
10 October 2017, 08:10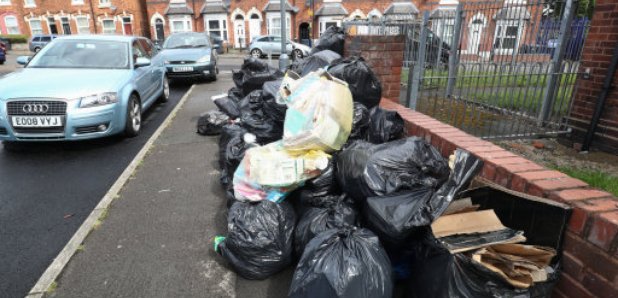 A West Midlands MP says there are reports travellers were paid to take rubbish during the bin strike, dumping it in Solihull.
An MP in the West Midlands has told the commons that groups of travellers are reportedly being paid to take rubbish from bin strike-hit Birmingham to dump it in nearby Solihull.
Tory MP Julian Knight cited this among a list of issues he said had been caused by an "unprecedented surge of Traveller incursions" in the town in the West Midlands.
Speaking during a debate on Gypsies and Travellers in the Commons, Mr Knight said: "Unauthorised camps deny residents access to shared community spaces, but that's the least of the trouble.
"They are also very often accompanied by a spate of anti-social and even criminal behaviour.
"Not only have local businesses reported vandalism, but in the most recent incursions an elderly lady and an autistic child was attacked in Shirley Park.
"I've even had reports of rubbish being taken from Birmingham, where obviously they've been having a prolonged bins strike, and then being dumped in Solihull for cash payment by groups of Travellers incursing on public land."
Workers in Birmingham began stoppages in June when trade union Unite claimed restructuring plans threatened the jobs of more than 120 staff.