NHS Trusts In West Midlands Affected By Cyber Attack
15 May 2017, 13:55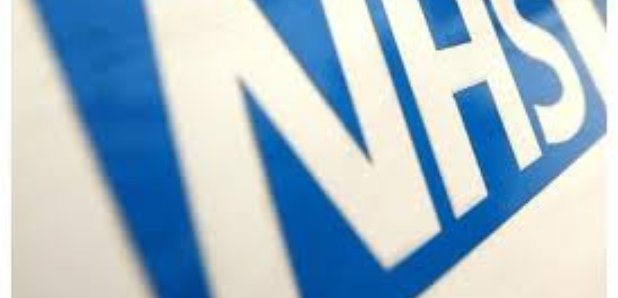 NHS Hospital Trusts in the West Midlands say they've been affected by a worldwide cyber attack
The NHS has been hit fallen victim to a worldwide cyber attack affecting
At least 40 hospitals, with many diverting ambulances and cancelling appointments.
There have been reports of ransomware causing problems in more than 70 countries.
North Staffordshire Combined Healthcare NHS Trust:
"Our systems have been affected by the attack on NHS IT.
"If you need help on mental health issues please call 01782 441600
"Please do not use our Access or Community Mental Health Team numbers as we are having problems with our phones. Please ring 01782 441600
"We will be issuing any updates via our Twitter account @CombinedNHS and via this website as and when necessary."
University Hospitals of North Midlands NHS Trust: say despite national IT issues, our hospitals are running as normal
➡Important update around impact of national IT issues at UHNM. https://t.co/kIT98Xoupx

— UHNM (@UHNM_NHS) 15 May 2017
Staffordshire & Stoke on Trent Partnership NHS Trust says the organisation which provides community health and social care services across Staffordshire and community health care services across Stoke-on-Trent has been affected by the ransomware attack
Guidance for the public to support NHS services is listed below:

Helping the NHS at this time
You can help the NHS cope by choosing the right service for your needs, and attending A&E only if it is essential. Apart from your hospital, there's a range of other primary care services that can offer help, such as your GP, pharmacist, dentist or optician. There are also specific services provided by midwives, health visitors and specialist nurses.

A&E
If you need emergency care, Accident and Emergency departments are open to deal with serious and life-threatening conditions. As is always the case, only those adults and children with genuine emergency needs should go to A&E. Emergencies include:
major injuries, such as broken limbs or severe head injury
loss of consciousness
an acute confused state
fits
severe chest pain
breathing difficulties
severe bleeding that can't be stopped
severe allergic reactions
severe burns or scalds
Alternatives to A&E
If you become ill with a non-urgent condition and need advice, please visit Health A-Z for information or go to your local pharmacist. For more urgent conditions that you believe you can't take care of yourself, you should contact your GP as usual, or call 111.
George Eliot Hospital, say they are returning to normal, with their systems coming back online. They say that patients should come in as normal unless they've been told otherwise
Latest news from GEH Update: Suspected cyber attack - Updated 15 May 2017 https://t.co/DQsRuureDI

— George Eliot NHS (@GEHNHSnews) 15 May 2017
Burton Hospitals:
Our systems are a bit slower today as we continue to manage the precautionary measures taken to guard against #cyberattack

— Burton Hospitals (@BurtonHospitals) May 15, 2017
Birmingham Community Health Care Trust:
The NHS trust which deals with community health centers in Birmingham and care in patients home have also confirmed that they have been affected:
We are recovering from cyber attack. Patient care continues to be delivered, but please bear with us while we are checking our IT systems

— BCHC NHS FT (@bhamcommunity) 14 May 2017